Our Creative Soul Southlake Instructor Team
Hannah Urteaga
Voice/Piano/Little Soul Rocker Instructor
Hannah Urteaga is a singer/songwriter from Keller, Texas. Hannah started singing at a very young age and has been a member of countless choirs and ensembles over the years. She was a member of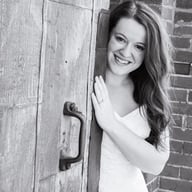 the Texas Girls' Choir for 10 ½ years where she performed with Crystal Thornton and Willie Nelson. Hannah has been on numerous national and international music tours traveling all over the United States as well as Australia, New Zealand, Fiji Islands, Eastern Europe, France, South Africa, England, Ireland, Scotland and Wales.
Hannah worked for the Texas Girls' Choir from 2011 – 2016 where she was a rehearsal assistant, choreographer and conductor. She loves all types of music, but especially a capella and show tunes. Hannah has been married to her husband Nickolas since the fall of 2015. Hannah loves helping musicians reach their full potential and be confident in their talents. "It's not the gifts you have that hold you back as much as the gifts you do have that you don't use."
---
Alan Turbeville
Piano/Voice/Trombone/Drums (also teaches at our Keller/Watauga Location)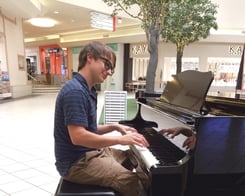 Alan Turbeville is an established musician with performance and educational experience in virtually all genres of music from blues to classical to modern pop to his specialty—jazz. He began training in piano at the age of 5, eventually taking lessons from McLennan Community College music professor Bill Howard and University of North Texas prestigious One O'Clock Lab Band alumni Richard Thomas, from whom he received much of his jazz influence. He continued his educational career at UNT, receiving a Bachelor's of Science degree in 2015 in Learning Technology with specific studies in Music Production and Sound Design and a minor in Music. Alan also completed the UNT College of Music Theory and Aural Skills requirements to become Theory Proficiency Exam (TPE) Certified. After completing his degree at UNT, Alan enrolled in Point Blank Music College in London and received accreditation (Edexcel Level 3 Certification) in Electronic Music Production and Ableton Live DAW software.

Alan has been performing in solo acts and with his twin brother, Nash, since they were 5. Alan has
expanded into venues across Texas including Austin, Dallas, Fort Worth, Denton, Paris, Tyler, and Waco.
In 2010, Alan and Nash collectively won the Student Musicians of the Year award from the Music
Association of Central Texas (MACT). The same year, the duo took first place at the "Heartland's Got
Talent" competition at the Heart of Texas Fair.

Although Alan specializes in piano, he has also been trained in voice (solo and choral work), trombone,
melodica, various percussion, music notation, and music production. He has helped lead many different
worship groups throughout Texas, particularly at Church Under the Bridge in Waco, serving for many
years as an accompanist. He has worked and still collaborates with many musicians/groups throughout
Texas, while taking in students under his wing who want to learn the same unconventional yet effective
mixture of ear training and music theory with practical piano pedagogy or any other available
proficiency of preference.
---
Natalie Hoffman
Piano/Voice/Guitar/Music Therapy Instructor (also teaches at our Keller/Watauga Location)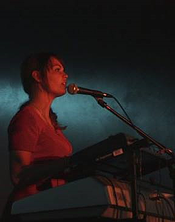 Natalie Hoffman is a musician originally from Haughton, Louisiana. She was born into a musical family and started singing at her church in multiple settings ever since she can remember. She started taking piano lessons when she was 8 years old, and eventually switched to playing flute a few years later. With 15 years of flute, 11 years of piano, and 7 years of guitar experience, Natalie gives much versatility to her music.

In May 2011, Natalie graduated from the Northwestern State University School of Music with a Bachelor's degree of Music in Flute Performance. Currently, she is studying at Texas Woman's University in Denton Texas to obtain a Master's of Music degree in Music Therapy. Her desires are to become a Board Certified Music Therapist and work with adults and children with various disabilities.
Throughout her years of undergraduate and graduate school, Natalie has almost 10 years of experience leading worship in various settings. In these settings she has sung and played flute, guitar, piano and keys, bass guitar, various percussion instruments, and accordion. She was a member of the 2007 Sound of America Honor Band and Chorus which toured for a month in six European countries. She has led worship at the Baptist Collegiate ministry at NSU, First Baptist Church of Natchitoches, First Baptist Church of Rosepine, Pine Cove Shores Summer Camps, Grace Point of Little Elm, and is currently one of the worship leaders at Christ Community Church in Denton, TX which traveled to India to put on a week-long worship conference in the city of Bangalore.
---
Devon McCauley
Violin/Mandolin/Uke/Guitar/Bass Instructor
Devon McCauley, from Burleson, Texas, is a musician specializing in old time fiddling and acoustic "Swing Rhythm" guitar accompaniment. The old time Texas style of fiddling is Devon's favorite along with Western Swing and bluegrass. From very early in his career he listened endlessly to various musicians and bands, enjoying and studying their styles and techniques. His collection of music ranges from MP3's to 78 RPM phonograph records.

His guitar studies have expanded beyond Texas style fiddle accompaniment to include swing, jazz and country music from the 30's thru the 60's. His musical influences include fiddle players such as Benny Thomasson, Norman and Vernon Solomon, Terry Morris, Herman Johnson, Orville Burns, Paul Warren, and Tommy Jackson, to name a few. His favorite guitar players include the likes of Eldon Shamblin, Billy Strange, Homer Haynes, Joey McKenzie, Royce and Ray Franklin, Omega Burden and Freddie Green.
Currently Devon plays gigs and contests around the state as well as teaching private lessons!
---
Loralee Pearman
Guitar/Flute/Voice/Piano/Little Soul Rockers Instructor
Loralee began exploring music at a very young age, as part of a musical household. She enrolled in flute lessons at the age of 4, giving her solid roots in music theory and an appreciation for classical music. Her flute lessons later led her to take part in marching band and numerous musical ensembles. Aside from her love of music, 15 years of performing and studying dance led her to discover her joy in teaching when she began to teach creative movement and ballet to young dancers. In college, she began learning guitar and writing music to match a growing passion for songwriting and acoustic folk music. Her musical pursuits led her to join a local alt pop/punk band as a vocalist, and she performed with them in the surrounding area. After graduating with a B.A. at Michigan State University, Loralee began to pursue a career as a solo musician, and released a 4 song EP "If You Were a Song". Now, she has written hundreds of songs and performs her original music in the Dallas area, while supplementing her musical education through Berklee Online where she has studied topics
such as music production and songwriting.
---
Michelle Schodowski
Piano/Voice Instructor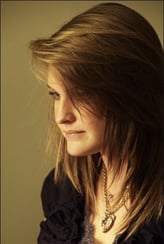 Michelle Schodowski, began playing piano at the age of five. She has won many prizes including: 1st place,
Bristol Music Club Competition; 1st place, University of Tennessee Chattanooga Piano Competition; 1st place, State Auditions at TMTA; 2nd place, Tennessee Technical University Piano Competition; 2nd place, University of Tennessee Martin Piano Competition; Honorable Mention, St. Andrews International Piano Competition, St. Andrews, Canada.
In addition, she has attended numerous music festivals nationally and abroad, some of which are MusicFest Perugia, Italy; Heartland Chamber Music Festival, Kansas; Rebecca Penneys Piano Festival, Florida; St. Andrews Piano Academy and Festival, Canada; and Brevard Music Center, North Carolina. Michelle has performed for several internationally acclaimed professors and performers including Nelita True (Eastman School of Music), Enrico Elisi (Eastman School of Music), Rebecca Penneys (Eastman School of Music), Matti Raekallio (The Juilliard School), Chu-Fang Huang (finalist in the Van Cliburn Piano Competition), Howard Na (Shaanxi Normal University in China), Myong-Joo Lee (The Colburn School), and Randall Faber (author of the Faber Music Adventure Series). Michelle's private teachers have included Dr. Chih-Long Hu at East Tennessee State University and Alexander Peskanov. Michelle currently studies at the University of North Texas.
She studies under the tutelage of the internationally renowned Polish-born pianist, recording artist and pedagogue, Adam Wodnicki. She is pursuing a Bachelor of Music in Piano Performance with a minor in German.
---
LaBrandon Bowen
Drums/Piano Instructor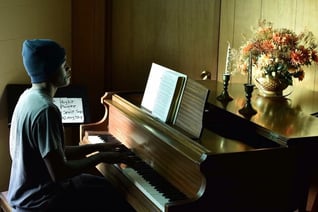 LaBrandon and his love for music began when he a little boy. After seeing a drummer play at his church, he knew that he was
destined to be a musician. He started playing the drums when he was 9 years old, and eventually began playing and falling in love with piano at 13. Even learned some guitar and bass along the way. After realizing he couldn't play every instrument at one time live, he decided to get into to the next best thing, Music Production. Just like his father who was a music producer, Labrandon wanted to combine different melodies himself, and make something beautiful for the world to see. His hard work, resulted in him getting a chance to help produce a song for the RnB singer Mario. Even though he is self taught at all his instruments, he has gotten tips and tricks from people he has played with, such as 2x Grammy award winner Madukwu Chinwah and Famous Blackbyrds pianist, Kevin Toney.
No matter what, Labrandon is doing something with music. Whether it be performing with his band "Hazard", teaching, producing for multiple artists, or playing at church. His whole day is filled with music, and he wouldn't have it any other way.
---
Priscilla Gray
Drums/Piano/Student Bands/Little Soul Music Class Instructor
Bio Coming Soon!...
---
Kyle Sertner
Piano/Student Bands Instructor
Bio Coming Soon!...
---
Aaron Toney
Guitar/Bass/Piano/Student Bands Instructor
Bio Coming Soon!...
---
Bryce Pilling
Sales Associate/Guitar/Bass/Voice/Piano
Bio Coming Soon!...
---
Alex Lavell
Guitar/Cello
Bio Coming Soon!...
---
Antwan Altman
Sax/Clarinet/Trumpet/Piano
Bio Coming Soon!...
---
Cort Pease
Guitar/Cello/Violin/Bass/Drums/Mandelin/Ukelele
Bio Coming Soon!...
---
Logan Ley
Guitar
Bio Coming Soon!...
---
Thao Pham
Violin/Piano
Bio Coming Soon!...
---
Angel Perez
Guitar/Drums
Bio Coming Soon!...
---
Erica Rosemand
Voice/Piano
Bio Coming Soon!...