PERFORM
AT LEGENDARY VENUES
or our own private venue for family and friends
WIN TROPHIES
AND WRIST BANDS
for achievement to inspire you to grow faster
AWARD WINNING
TEACHERS
that give you a step by step, super fun way to learn music
UNLIMITED
MAKEUPS
to help you when your schedule gets busy
BONUS:
UP TO 40+ HOURS OF INTERACTIVE CLASSES
to help you learn to play amazingly and overcome roadblocks
Best Piano Lessons in North Texas
Piano is one of the best musical instruments to start with because it's a great jumping off point to study any other instrument.
At Creative Soul School of Music in Dallas-Fort Worth, we teach our piano students to read notes in the Treble and Bass Clefs, while also learning improvisation and songwriting. We focus on fundamentals of good piano playing while introducing modern or popular music that students want to learn or are currently listening to. This approach keeps students excited and earns them the recognition from their peers.
The piano is physically easy to play right out of the gate, making it much quicker to learn than any other instrument. That is great for those who need immediate satisfaction, and it reinforces the desire to play more often.
The piano or keyboard are also great for understanding how music works; visually, the piano gives patterns that help students see music in a linear way. This means that kids and adults will see relationships and patterns much easier than any other instrument. It uses both hands, which develops the left-hand-brain communication.
---

---
Where We Offer Piano Lessons in DFW
We have 4 Creative Soul School of Music locations in the Dallas-Fort Worth area: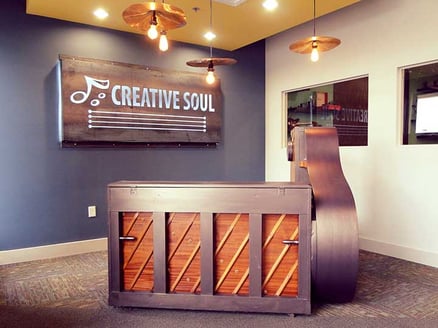 5236 S. Hulen
Fort Worth, TX 76132
(817) 677-8506
We provide piano lessons for students, families & adults in Fort Worth and these nearby cities:
Forest Hill
Kennedale
River Oaks
Westover Hills
Lake Worth
Haltom City
Saginaw
Primrose
Crowley
Benbrook
Aledo
Arlington
Argyle
Burleson
White Settlement
Check Out Our Fort Worth Location Video Tour
---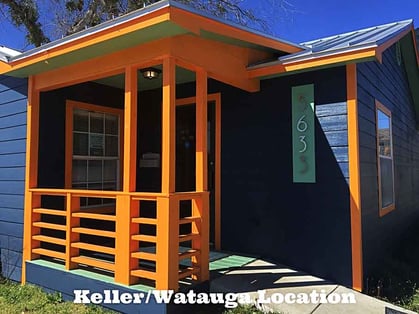 5633 Watauga Rd.
Watauga, TX 76148
(817) 485-7464
We provide piano lessons for students, families & adults in Keller Watauga and these nearby cities:
North Richland Hills
Haltom City
Hurst
Bedford
Saginaw
Melody Hills
Richland Hills
Haslet


---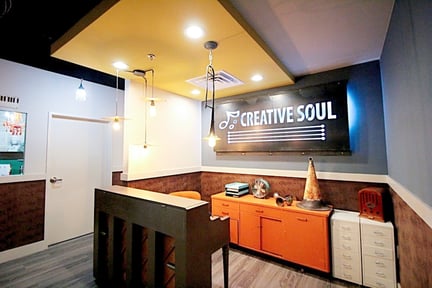 280 Commerce St. #195
Southlake, TX 76092
(817) 764-1074
We provide piano lessons for students, families & adults in the Southlake & Grapevine area and these nearby cities:
Trophy Club
Grapevine
Roanoke
Westlake
Colleyville
Euless
Irving
Bedford
Hurst
---
How Our Piano Lessons Work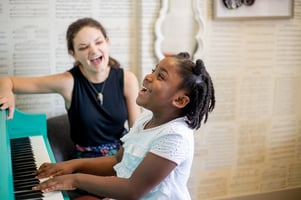 Beginners in Our Piano Lessons Learn:
Sight-reading
Theory
Chords
Transposition
Improvisation
Intermediate & Advanced Students in Our Piano Lessons Learn:
To play in our band program
Move up through our next level of skills
Songwriting and composition techniques as they advance
Not only that, but all of our piano students learn how to have healthy piano practice. In the past, there was a "no pain, no gain" philosophy regarding piano technique. But thanks to physical medicine and the study of ergonomics, that philosophy is no longer valid with piano technique.
Creative Soul School of Music instructors have been trained to use a contemporary technique that facilitates good development while playing all styles of music on piano.


---
Performing What You Learn from Your Piano Lessons
Being able to perform is a big part of sharing a special skill that students have developed. It takes practice, and we want to reward and recognize our students. We have free, twice-a-year recitals for all of our students at such acclaimed venues like the McDavid Studio at Bass Hall & The Palace and various other performance opportunities for our group class students at venues like the Wood Shed Smoke House on the river, Central Market and TV-Famous Chef Pointe for the students to jump into.
---
How to Get Started with Piano Lessons at Creative Soul Music School

Step 1: Choose Your Class
Step 2: Choose Your Location
Fort Worth

5236 S. Hulen St.
Fort Worth, TX 76132
Call (817) 677-8506

Keller Watauga
5633 Watauga Rd.
Watauga, TX 76148
Call (817) 485-7464

Southlake
280 Commerce St. #195
Southlake, TX 76092
Call (817) 764-1074

Lewisville / Carrollton / Castle Hills


The Shops West, 2520 King Arthur Blvd #103,




Lewisville, TX 75056




(972) 899-1315
Step 3: View Your Tuition
---
Meet Our Piano Instructors
We have lots of great piano instructors for your piano lessons. Learn more about each one, their background, their goals for teaching, and what they teach at Creative Soul School of Music in DFW.
Learn More About Our Awesome Team
---
What Our Piano Music Students Have to Say About Us
"Southlake's Creative Soul of Music is a fantastic place for kids of all ages to learn more about their passion. My daughter always looks forwrd to her lessons every week. Whether it's singing a challenging song, or learning a new chord on the piano, there is always something my daughter looks forward to! Creative Soul of Music is a laid back and fun atmosphere with an eclectic vibe... not what you see at most music schools."
Liz Gentry Wayland
"Love the school and the dedication of its teachers, staff, and owners. My daughter, Katarina, loves taking her piano lessons. These guys get it! I am happy to see that they are growing so rapidly as it is a true testimony to their attention to detail and quality music instruction. My wife and I cannot wait to see our daughter in the upcoming recital. Keep up the great work, Creative Soul Music School! I highly recommend this school to anyone who are looking for the best music education in town."
Mauro Burgio
"Our son attends voice, piano and band at Creative Soul. He loves every minute! His teachers have all been excellent and he has many opportunities to show off his skills at band gigs and recitals. We love Creative Soul!"
Jacinda Wright


---

Types of Pianos to Purchase for Your Piano Lessons
The question we hear a lot from our new parents and students is whether they should purchase an acoustic piano or keyboard.
Keyboards vs. Acoustic Pianos
Historically, acoustic pianos have been the instrument of choice for most lessons. But recent technology has led to digital pianos that have sampled sound from the world's finest concert grand pianos. These keyboards are fun and provide an opportunity for an intense and special learning experience, where students can use many voices built into these electronic keyboards, making them into any instrumnet, band or orchestra. Some of these instruments, they have never even heard of.
At Creative Soul School of Music, we have both so that our students have the opportunity to play a real acoustic piano and experience the keyboard technology so they don't miss out on the fun!
If you are new to piano lessons or are looking for something different, check out these pianos (keyboards) you can buy online or find a piano shop near you.
Best Pianos for Your Budget
Under $500

Yamaha P71 88-Key Weighted Action Digital Piano
Donner DEP-20 Beginner Digital Piano 88 Key
Alesis Recital Pro Digital Piano Keyboard with 88 Hammer Action Keys

Under $300

Alesis Recital 88-Key Beginner Digital Piano
RockJam 88-Key Beginner Digital Piano
Best Choice Products 88-Key Full-Size Digital Piano
Under $100

LAGRIMA 61-Key Portable Electric Keyboard Piano
RockJam 61 Portable Electronic Keyboard
Souidmy Electric Keyboard 61 Keys
---

Popular Blog Articles for Pianists


You've learned how to play piano - or are in the process of learning the instrument - and are now wondering: "What can I use my piano playing for?" and "Where can I play?" There are a lot of different uses for pianists. In this guide, we'll go through the possibilities and what you need to know for each one.
---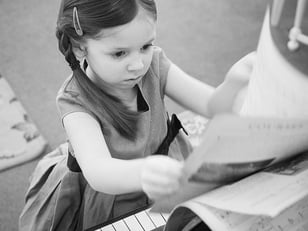 Have you ever heard someone say, "I used to take piano lessons as a child, and I wish my parents would have never let me quit"? This has become a common mantra that I hear often, not only as a music instructor, but as an individual. Here's why parents enroll their children in piano lessons and why it's important to understand the child's motivation to help them stay motivated and having fun in their lessons.
---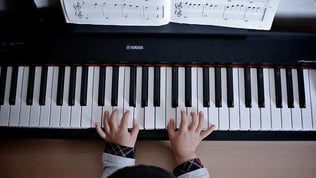 We have definitive proof from this study (and others out there) that music education is important for our child's education and intellectual growth. And while most of us love music, there is an added benefit of actively participating in the practice of it. Learn more about the study in our article.
---
There is a growing (and convincing) body of research that indicates a "window of opportunity" from birth to age nine for developing a musical sensibility within children. During this time, the mental structures and mechanisms associated with processing and understanding music are in the prime stages of development, making it of utmost importance to expose children in this age range to music. Learn more about making this decision for your child in this article.
---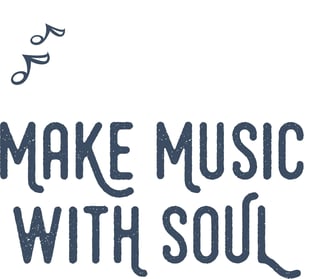 Even if you don't always notice it, music is all around us - from the stereo in your car to the music piped in at the supermarket. Studies show that music has a wide array of benefits to your health. Whether you're listening to it or - better yet - playing it, music can have a great impact on your mind. Learn more about this study and how music makes you smarter.
---
I have been teaching young children music for around 15 years now, and I had to ask myself the same question recently, "When is my child ready for music lessons?" I knew because of research and experience teaching, but when I saw my own child demonstrate similar characteristics, I knew what I told our parents all these years was actually true.