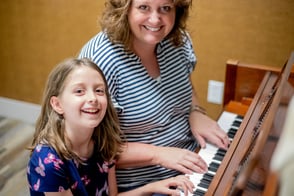 Founded in 2006, Creative Soul Music School offers music lessons for kids and adults in the Keller / Watauga area. Learn more about our school and if our music lessons would be a good fit for you and your family!
About Our Keller / Watauga Music School Location
WHERE IS CREATIVE SOUL MUSIC SCHOOL IN KELLER / WATAUGA?

Creative Soul Music School Keller-Watauga
5633 Watauga Rd.
Watauga, TX 76148
(817) 485-7464(817) 677-8506

We are located right off DENTON HWY 377 right next to Keller! It's the big blue and orange building! You can't miss it!

We're located near many great restaurants and coffee shops that you can visit while your kids are learning.

WHEN IS CREATIVE SOUL KELLER-WATAUGA OPEN?




Hours of Operation

Monday: 1pm - 9pm

Tuesday: 1pm - 9pm

Wednesday: 1pm - 9pm

Thursday: 1pm - 9pm

Friday: 1pm - 9pm

Saturday: 9am - 5pm

Sunday: Closed

CUSTOMER SERVICE HOURS

MONDAY-FRIDAY 9AM-9PM & SATURDAYS 9-5PM TO SERVE YOU!

We are a family-owned music school with three locations in the Fort Worth area. We offer you the flexibility to choose the time and location that works best for you and your family, whether you need an early morning practice or one late at night to accommodate your busy schedule.

Want a different location?
Check out our Fort Worth and Southlake/Grapevine and Bedford / Colleyville / Hurst music schools!
---
WHAT MUSIC PROGRAMS ARE OFFERED AT CREATIVE SOUL IN KELLER-WATAUGA?
Now that you know a little bit about our location and hours, check out the different music programs and music lessons we offer at Creative Soul Music School in Keller Watauga, Texas.
Keller-Watauga Music Lessons & Music Programs




Available at Creative Soul Music School

Music Lessons

Music Programs
---
HOW DO MUSIC LESSONS WORK AT CREATIVE SOUL MUSIC SCHOOL?
How Our Music Lessons Work
Each of our music lessons at our Keller-Watauga music school location offers the following benefits:
Convenient hours to fit every schedule.

A fun, engaging & professional faculty of music teachers who love music and care about your kids

Lots of awards to celebrate your child's achievement

Performance opportunities at amazing local venues in Fort Worth, including Bass Hall & The Palace

Fun and laughter every day your child comes to class

Large observation windows on every door, allowing you to watch as your children learn
If you live in Keller-Watauga or in the Keller / Watauga area and want to learn an instrument, Creative Soul is a great place for you! Come join our community of growing musicians.
---
WHO TEACHES AT CREATIVE SOUL MUSIC SCHOOL IN KELLER-WATAUGA?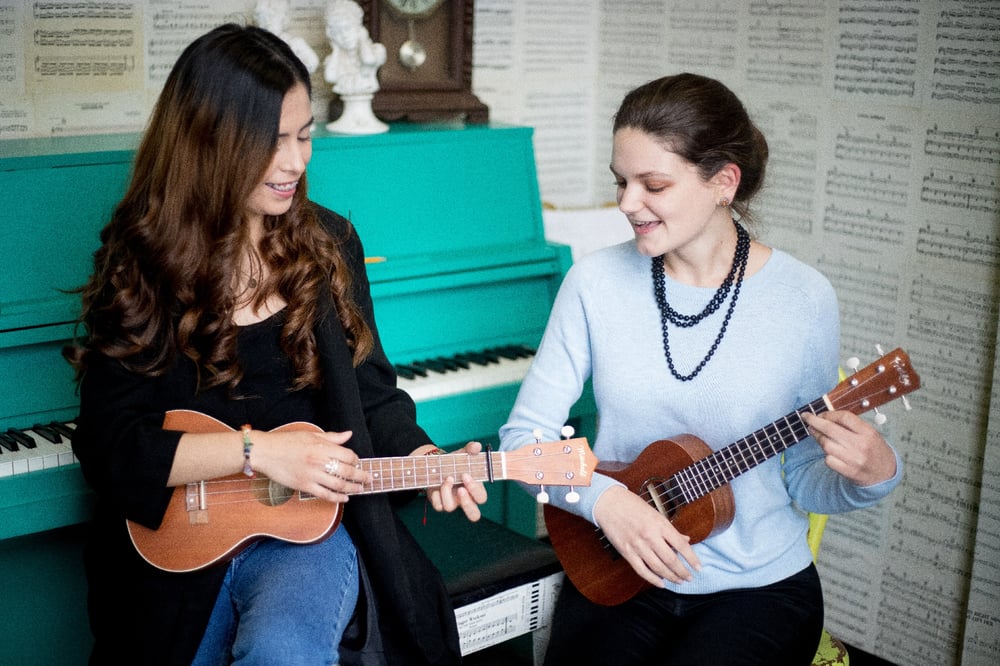 We are so proud of all of our team of Music Teachers. They are experienced, engaging & professional teachers, as well as talented musicians.
With at least three music teachers for guitar, piano, voice and drums, we are confident that we have the right teacher to meet your music lesson needs. In addition to their teaching credentials, our teachers have warm personalities, are extremely friendly and dedicated to teaching you the style of music that you want to learn in your music lesson. All staff go through extensive background check & interview process.
---
WHY SHOULD YOU CHOOSE CREATIVE SOUL MUSIC SCHOOL?
Too often, kids start music lessons and quickly drop out once they've lost interest. We believe music lessons can be fun and keep your kid engaged with playing music for the long run. Our goal at Creative Soul Music School is to create a FUN and EXCITING experience for your kids that will help them learn to LOVE playing music and will be something the whole family can enjoy together.
Our award-winning approach to Music Lessons is comprised of exceptional faculty of nearly 50 Top Notch Teachers, unmatched facility and innovative programs to give our students the very best experience in music education. With convenient locations in Fort Worth, Southlake and Keller Watauga, Creative Soul is accessible and provides flexible hours to accommodate today's busy families. With students of all ages, we're here to service you whether you enjoy playing Rock, Popular, Folk, Blues or Jazz.
---
MORE ABOUT THE KELLER-WATAUGA AREA
Music Fun in Keller Watauga
One reason we really love having a location in Keller Watauga is there are some great opportunities for local kids to experience live music. It's important for kids to hear other people play live as well as to experience the joys of performing themselves. Here are a couple of examples.
Of course, we have our own in-house performance venues which allow you to hear your kids as they play live. Bring family friends, aunts, uncles, cousins and more as your kids tear up the stage and experience the joys of playing for a crowd. Performing boosts confidence and helps to inspire a lifelong love of music, which is why we give kids lots of opportunities to participate.
Kid-Friendly Fun in Keller Watauga Area:
Another reason we love our cozy Keller Watauga location is the amount of kid-friendly fun activities located just minutes away from our music school. We love to support families, and that means finding cool ways to spend time together. That's why we're offering up this list of resources.
All of these activities are ten minutes away or less.
---
Ready to get started at Creative Soul Music School?
Sign up at your preferred Creative Soul location.