Voice Lessons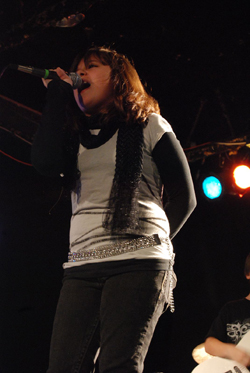 Voice lessons allow students to choose their own songs and our instructors will guide them based on their unique gifts and talents. We strongly encourage students to branch out to different styles of music including, rock, pop and classical, all while learning fundamentals of technique. We find it important that during voice lessons students should learn to breathe correctly, create a clear tone, project and understand melody and phrasing.
Vocal students should be able to jump into some of our Band 101 or Band Tour classes. They will be matched with other musicians as a team, by age and skills, this way students can apply what they are learning and take ownership of their growth and development while being apart of something bigger than themselves.
Step 1: Choose your Class
Ages 3 through Adult - One-on-one Instruction.
Ages 4 through Adult - Class with 2-3 students. Price per student.
Student + Parent Instruction - Parents join in the learning fun!
Step 2: Choose your Location
5236 S Hulen, Fort Worth, TX 76132
(817) 677-8506
5633 Watauga Rd.Watauga, Texas 76148
(817) 485-7464
280 Commerce Southlake, Texas 76092
(817) 764-1074
Step 3: View your Tuition