Creative Soul Founders - Casey and Samantha Thomas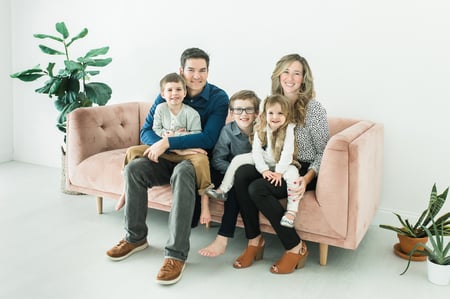 After picking up the piano at age 19, Casey overcame the fear that it was too late for him to pursue music as a career. While attending UNT and graduating with a Hospitality Management degree, he studied and focused on classical, jazz, blues, composition and improvisation. After graduating, he had a vision to create a community where kids and adults could be encouraged while learning music, a place where people could discover their talents and collaborate with others while having the time of their life.
Samantha Thomas is a singer/songwriter originally from Houston. She is a certified Texas Teacher and graduated with a degree in Early Childhood Education from Texas A&M University. She grew up studying the piano and began learning the guitar at a later age. After college, she moved to Nashville where she gained valuable experience in the music business and songwriting community. She performed on the worship team, leading youth bands at Bellevue Community Church under American country artist, Lionel Cartwright. She's opened for such acts as Stoney Larue and Bob Schneider in the Texas circuit, and performed at Nashville's legendary Bluebird Cafe. She later returned to work as a guitar/songwriting instructor for The National Guitar Workshop's Day Jams Camp in Houston, which helped her find her way to a position with Creative Soul. She is very enthusiastic and passionate about music and teaching children of all ages and encourages creativity hand in hand with skill development.
Casey and Samantha married in June 2008, and together they are committed to growing a music community here in Fort Worth. Since 2012, they have expanded their family with three kids of their own and Creative Soul to three locations in the Fort Worth area, now offering a music experience for people of every age, from Infants through Adults. They are now enjoying watching their own kids get an experience of loving and learning music through the schools.
In Oct 2019, Casey & Samantha were invited to perform amongst other top music school owners around the U.S. & Canada to perform at the prestigious Steinway Hall in New York City, New York! It was an opportunity to tell our story IN SONG...read this feature article: The Reward of Experience: Gaining the Courage to Step Out on Stage for more about how this experience gave us memories to share forever!
Live from Steinway Performance Hall in New York City Oct 2019