There are Top 6 Reasons Why People Take Music Lessons. In this article, you will learn the general benefits of learning musical instruments, the specific benefits of each type, and the benefits of music in age groups.
Similar to: What Are the Effects of Music on the Brain?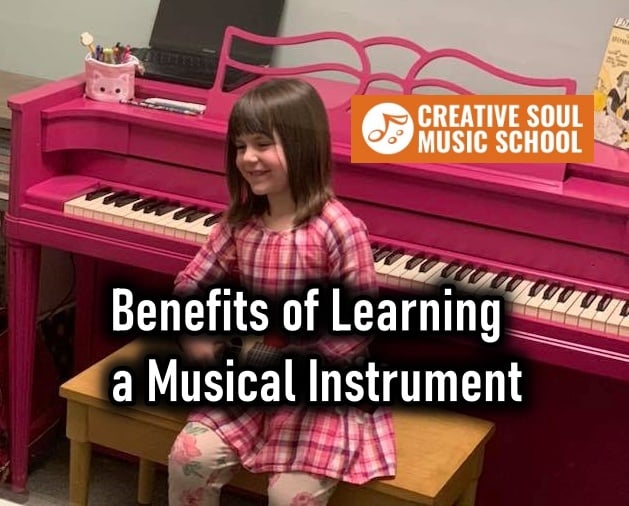 Similar to: 7 Ways Every Child Can Benefit From Music Education
General Benefits of Music Instruments
General Benefits of Music Instruments
Music improves memory

Develops motor skills

Improves patience

Makes us smarter

Improves social skills

Boost confidence

Improves sleep

Higher language skills

Improved eye-hand coordination

Boosts creativity

Improves Math Skills

Burns Calories
Similar to: 23 Beautiful Ways Music Affects And Benefits Our Brain
Specific Benefits of each instrument type:
1.

Wind & Brass Instruments
We combined wind and brass instruments because they are both wind instruments in general.



Wind instruments, like singing, clarinet, flute, harmonica, and brass instruments like trumpet, saxophone, and french horn lower the risk of heart diseases, improve breathing muscles, good breath control, clear lungs, improved posture, l

owered blood pressure.
Having formal singing classes will help you expand your vocal range, and versatility in singing styles.
You'll be involved with these genres:

Singing = all genres

Clarinet & flute = opera, meditation music, mellow music, soft pop

Harmonica = folk, country, blues, and classical

Trumpet, saxophone, and french horn = Jazz, Blues, Swing, Baroque, Classical
Calories burned in wind and brass instruments:

Singing burns 136 calories per hour

Other wind and brass instruments: 106 calories per 45 minutes
More about Wind and Brass Instruments:
Creative Soul Music Lessons in: Voice, Flute/Clarinet, Other Instruments
How many calories does singing burn? | Open Mic UK
2. S

t

ringed Instruments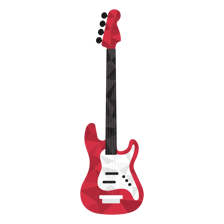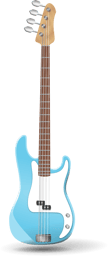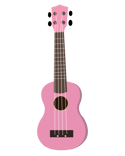 Learning stringed instruments, like guitar, bass, ukulele, banjo, mandolin and harp, all share the same benefits called
finger dexterity, genre and key familiarity.
String and bow instruments like violin and cello, on the other hand, give you knowledge on how to handle the bow properly and know how to strike a key gracefully in notes.
Each stringed instrument has a unique sound and keys, so it means you get to study various genres and pitches as well.
Genres example:

guitar and piano = all genres in all keys

bass and cello = all genres in low keys

ukulele = hawaiian music, teen pop in high keys

banjo = folk, country in low to medium keys

violin, and viola, = opera, orchestral pop in medium to high keys

harp = opera, celtic music, meditation music in medium to high keys
FUN FACT: There's a video where a bass played with a bow. It both sounded like a cello, violin, and guitar.
Calories burned in stringed instruments:

80 calories per hour when sitting

159 calories per hour when standing

239 calories per hour while moving
More about stringed instruments:
Creative Soul Lessons in Guitar, Bass, Ukulele, Violin
How to Lose Weight Whilst Playing Guitar
3. Percussion Instrument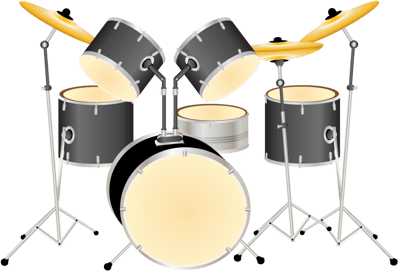 Specific Benefits of Learning Drums:
Agility
Timing
Upper Body Exercise
Control of power
Power beat-maker in a song
Cautious in sequences and patterns
present in almost all genres
Calories burned in playing drums:
More about drums:
How Many Calories Does Drumming Burn?
4.

String and Percussion: Piano
Specific Benefits of Learning Piano:
Finger dexterity
Makes you a potential composer of melodies
Smart in-ear training because you handle all keys
present in almost all genres
Smart in chord patterns
Smart in other instruments because the piano is complete
You'll learn sight reading, the language of music
Calories burned in piano:
More about piano:
Can Playing Piano Help You Lose Weight?
Benefits in Different Life Stages:
1. Babies (ages 0 to 2)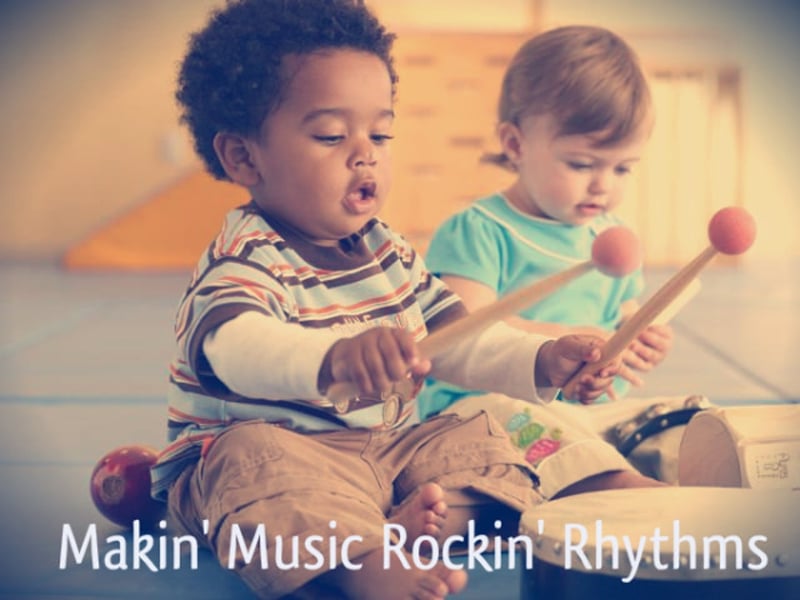 Babies cannot talk yet, so their only communication is crying when they are hungry, cold, full, sleepy, angry, afraid, upset, lonely, sad and everything because they do not know the right words to say yet.

For this reason, music is important for babies despite their young age to handle their noise lets you do more tasks.
Music makes them:
Makes them stop crying
Makes them happy
Makes them fall asleep
Nursery Rhymes catch their attention
Boosts their curiosity
More about music benefits in babies:
Children And Music: Benefits Of Music in Child Development | Bright Horizons
What is a Good Age to Start Music Lessons?
2. Toddlers (ages 3 to 6)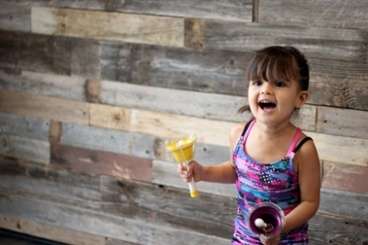 Toddlers get more curious about music than they were babies, they would pick up a xylophone or bongo drums to imitate a player they saw on Youtube, or just create their own melodies.
Benefits of learning music among toddlers:
makes them dance
makes them cooperate in playgroups
Instrument sound familiarity
can hum melodies
Other benefits of music in toddlers:
The Importance Of Music In The Development Of Toddlers
Summer Lil' Soul Music Camps for Ages 3-6
3. Children (ages 7-12)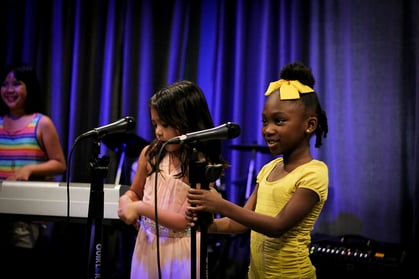 Children's age is the most appropriate time for music lessons because they are fast learners and adaptable to learning.
Benefits of learning an instrument among children:
Enhances reading and comprehension

Build fine and gross motor skills.
Support sensory development.
Enhance hand-eye coordination.
Teaches patience
Makes new friends
Read more:
6 Developmental Benefits of Music For Young Children
SCREEN ADDICTION GROWS IN SUMMER | Creative Soul Music School
4. Teenagers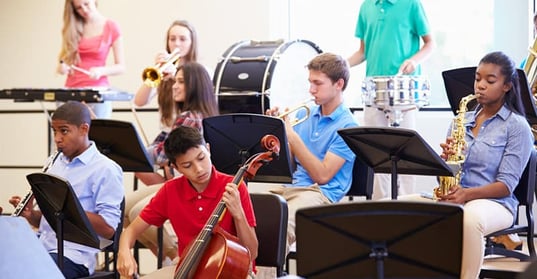 Learning an instrument as a teenagers have benefits. According to Time, American teenagers have high levels of depression and suicide because of severe bullying at school, family issues, home violence. But studies found that music has a large factor to prevent these.
Benefits of learning music among teenagers:

develops a sense of belongingness
develops purpose and self-actualization
Lessens teenage depression
Saves teen from suicide
Stress reliever from bullying and other problems
Sources:
New Research Reveals the Meaning and Importance of Music Participation in the Lives of Teens
5.

Adults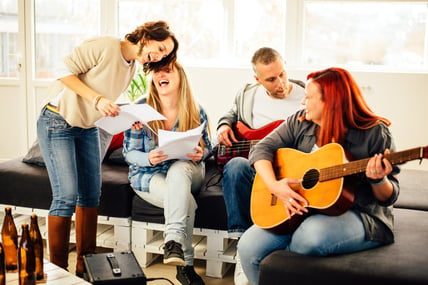 Adults are the fastest learners most especially the ones who are willing to study more. Reward yourself a fun skill after finishing a project at work or after a tiring arguement at home. Adults also experience depression and suicide attempts because of failed marriages, abusive partners, and financial crisis. So it's really important that a responsible working adult like you to have a stress-relieving hobby.
Here are the benefits of learning music as an adult:
t

eaching ability to young ones
s
tress reliever at work
bonding with kids
lessens depression
Prevents suicide
helps fight adult illnesses like heart disease, high blood pressure
adds more career and hobbies
More music benefits in adults:
Benefits of Learning and playing music as adults | NAMM Foundation
Benefits Of Learning And Playing Music For Adults | Lesson Face
6. Retirees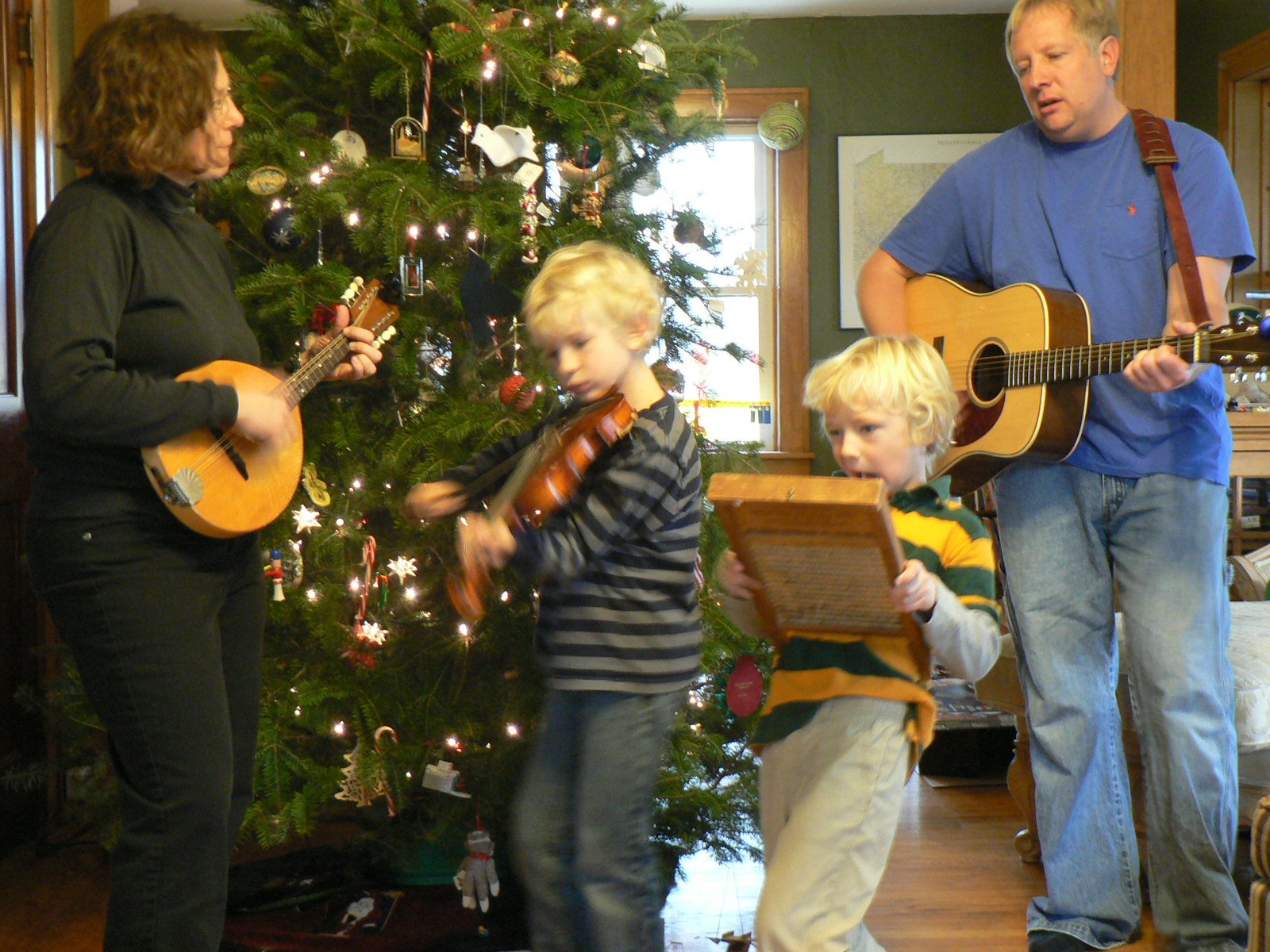 You're never too old to learn something new even at an old age. Other than reunion parties, dancing, and gardening, a music class is what you need to be happier.
Some retirees, after the death of their loved ones, tend to be depressed and think about whether they are the next in line. And because of the lack of socialization among family members and friends, they isolate themselves and their illnesses can get worse.
Benefits of learning an instrument during retirement:

Keeps you active and healthy
Therapy in Depression & Suicide
Improves hearing
Fulfils life happiness
Lessens self-isolation
You'll connect with other oldies who love music
Read more:
Should I Learn to Play an Instrument in Retirement?