I bet your child, at a young age, is also inspired to become a drummer. Maybe you have already bought a drum toy set but were easily broken, and he/she may have asked, "Mom, Dad, can you buy a good drum set for me, please?" with pretty eyes and a cute face. But sadly you cannot buy a good drum set according to budget.
If you're unsure of what high-quality drum set you are going to buy, here are the fun and effective tips for your child to play drums without a drum set.
3 Best Ways to Learn Drums!!
1. Using Drum Apps
Drum Apps are the coolest and most modern way to practice drums at home.
Your drummer child can be the happiest when practicing. But cannot practice using the foot.
2. Using Kitchen Tools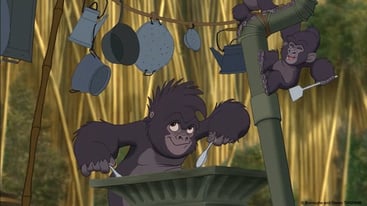 If you watched Disney's Tarzan, you may remember the funny gorilla character named Terk who has used kitchen tools in drumming while singing and dancing. It may look silly but it's fun, it's a really good DIY). The Kitchen Tool Drum set is a substitute for Crash Cymbals, Hi-Hat, & Ride Cymbal.
3. Pillow Drum Set-up
A pillow DIY drum set up also consists of towels and leather too. They are a substitute for snare drum, high tom, mid tom, and floor tom. Together with the pillow drum set up, you can create a perfect drum sound together.
Creative Soul Music School Offers Cool Drum Lessons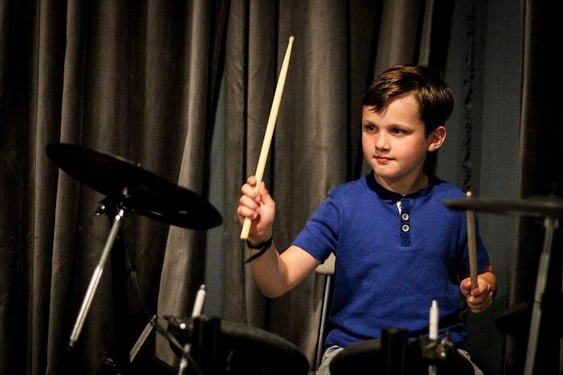 If you are ready to enroll your little drummer to a music school, Creative Soul Music School offer drum lessons you and your child will surely love!
1. Private Drum Lesson: one-on-one instruction ages 3 to adult.
2. Semi-Private Drum Lessons: Ages 4 to adult with 2-3 student classes. Priced per student.
3. Add a Parent Drum Lessons: Student + Parent Instruction where parents join
We listed the best drum sets for your budget.
To learn more about our drums lessons, click here.