Start the New Year with Music Lessons in DFW
By Mary Jaira Reyes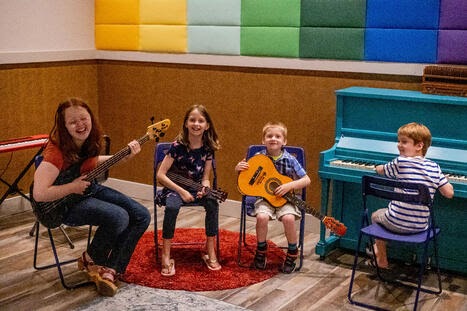 As we begin a new year, you may be wondering what goals or plans you can add to your New Year's Resolutions to help you achieve a more exciting and happier year than the last.
It could be anything from maintaining a healthy weight, exercising more, stopping bad habits like smoking, taking better care of your overall health, meeting your saving goals for the year, improving your career, prioritizing quality time with loved ones, or starting music lessons.
Starting music lessons for yourself or music lessons for kids is a great New Year's Resolution because of the many benefits it has to offer:
You bond with others
You create rather than consume
You improve your skills
You find great joy when you play
You discover comfort in times of hardship by having something to play
You develop skills that can help you combat physical disabilities.
Learn more about why people take music lessons.
Why Is the New Year the Best Time to Enroll in Music Lessons?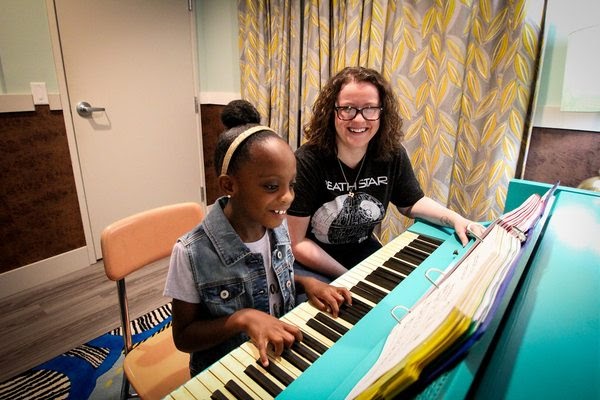 The new year is the time to make a fresh start, develop a new habit or learn a new skill. Music lessons are a great New Year's Resolution for children (or adults) because you learn a new skill and develop the healthy habit of consisten music practice and discipline.
At Creative Soul Music School in Dallas-Fort Worth, we make sure each child and adult music student at our school enjoys their music lessons. We offer music classes for kids as young as 6 months old to seniors. You can learn more about our Early Childhood Classes on our website.
How Long After Class Enrollment Can a Child Start Music Lessons?
After music class enrollment at Creative Soul Music School in Fort Worth, Texas, you choose the schedule that works best for your child and you can get your child started right away.
We are open 6 days a week:
Monday - Friday, 8:00 am - 9:00 pm
Saturdays, 8:00 am - 7:00 pm
Music lessons for kids and adults in DFW last 30 minutes or longer - up to 60 minutes max. Learn more about the benefits of each duration of music lessons.
How Long Does It Take to Learn to Play an Instrument?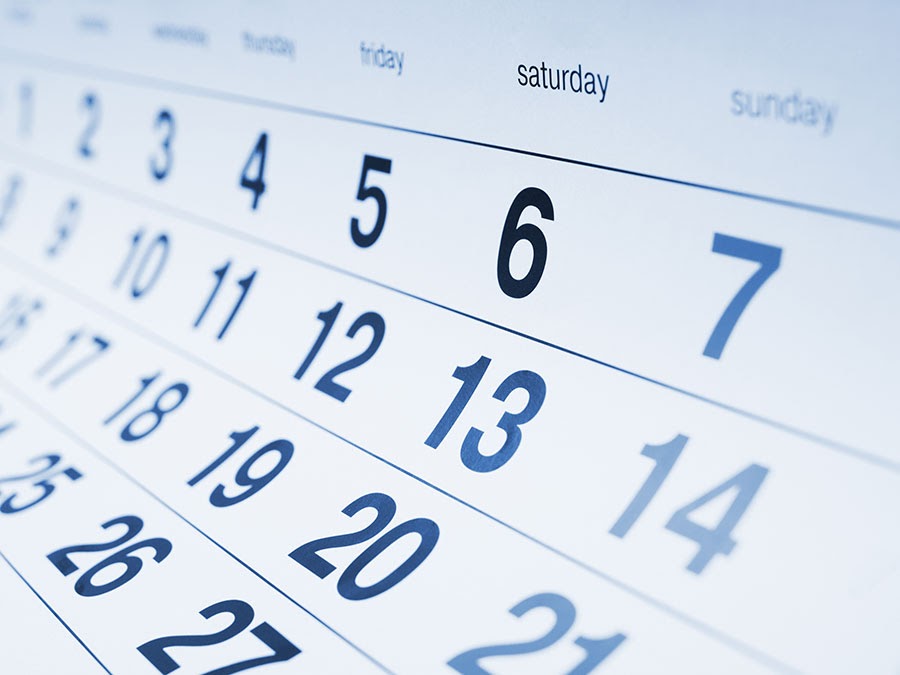 (Photo credit: Britannica)
We all dream for our children to learn an instrument so fast that they are ready almost right away to perform at special events and family gatherings. Studies show that they can perfectly play an instrument in 2 to 3 years.
It takes patience as we wait for our children to be fully trained to perform on a stage.
For adults, you can usually learn to play an instrument in as fast as 4 to 6 months. That's way faster than for children who are just starting out.
Is It Too Late to Enroll in Music Lessons?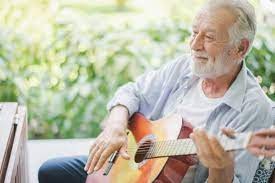 (Photo credit: Istockphoto)
No. It's never too late to enroll in music lessons!
If you're a beginner or an adult who never learned to play an instrument, you may imagine what it's like to be a young and naturally gifted pianist who rocks on stage or in the shoes of a trained versatil singer who wows the crowd with the highest notes.
The good news is that it's never too late! Learning music is not just for kids. Whether a child or an adult, music has the same effect on our brains. So don't lose hope! And as we mentioned before, adults will actually learn the instruments faster than children will.
What Are the Benefits of Learning an Instrument at Any Age?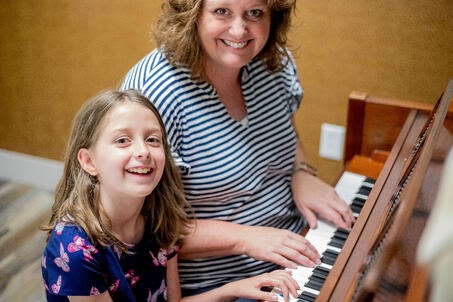 Learning an instrument has incredible benefits for our lives. These benefits apply to all age groups, including adults.
Here are the scientific benefits of studying music:
The scientific benefits of studying music show that in doing so, you improve:
The use of every part of the brain
Math skills
Creativity skills
Finger dexterity
Social skills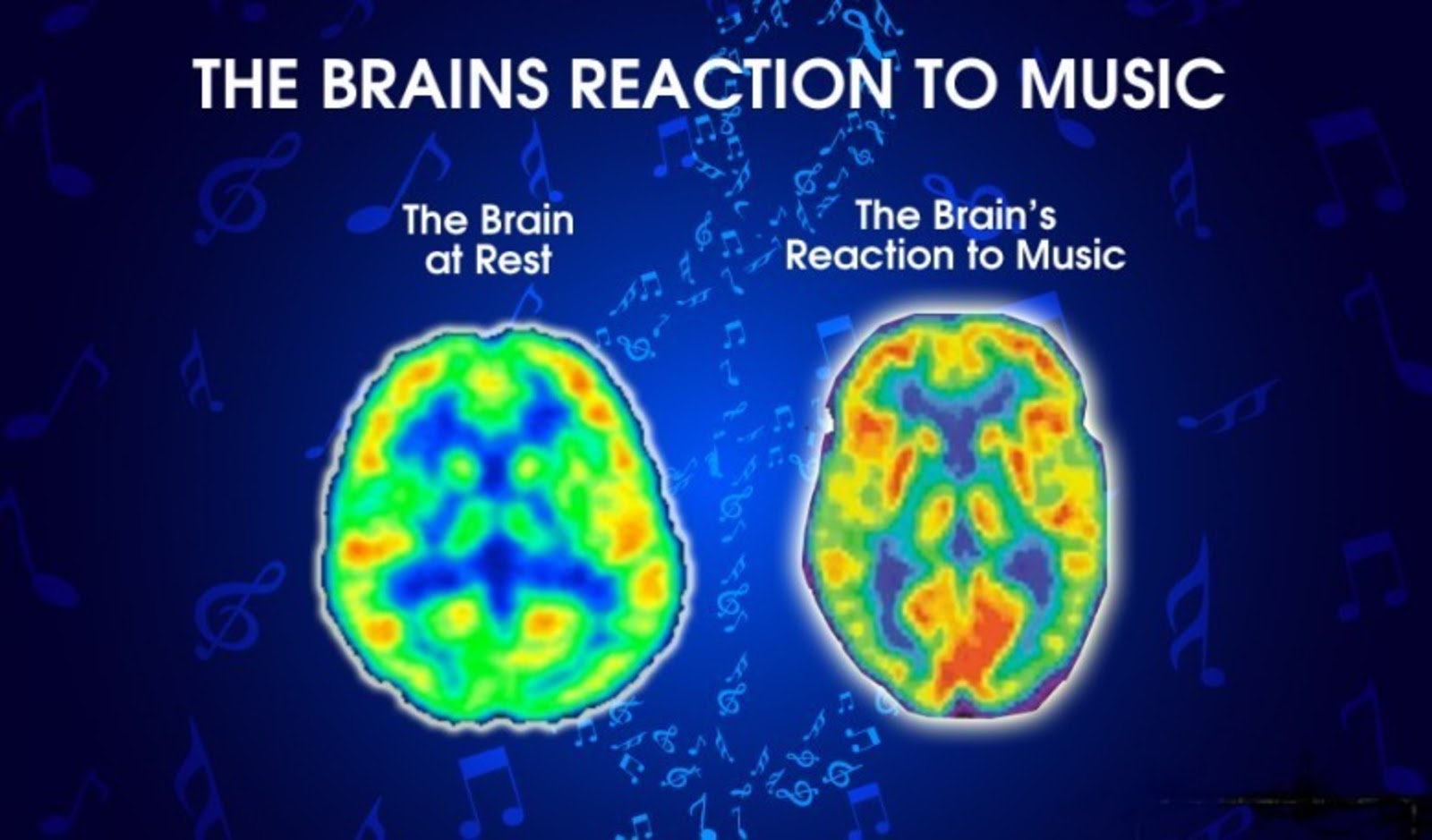 (Photo credit: Enterprise Press)
1. The Use of Every Part of the Brain
According to Dr. Anita Collins TED-ED video (educator, researcher, and author in the field of brain development and music learning), "Other activities like reading and listening only use a few parts of the brain, but playing an instrument is the brain's equivalent of a full-body workout." This is the reason why musicians are smarter than the rest.
2. Math Skills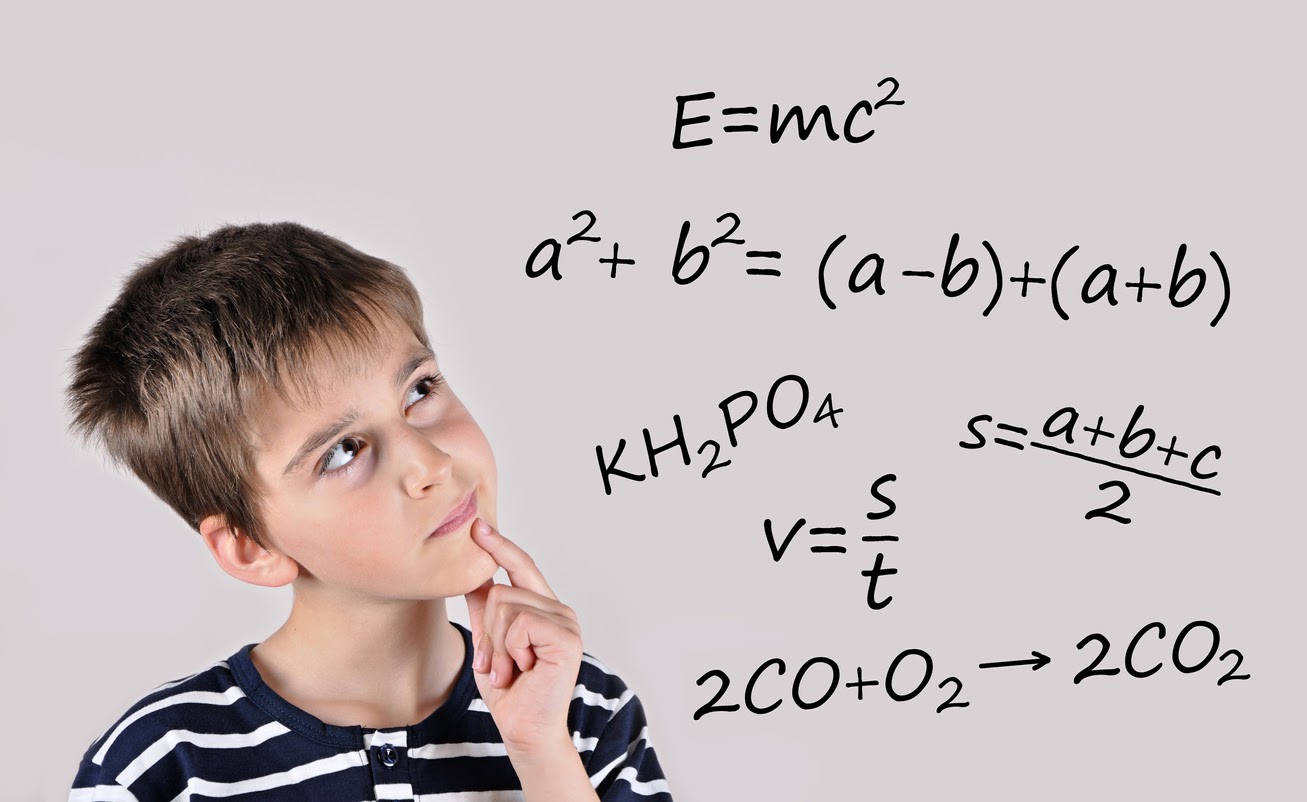 (Photo credit: Chinese Piano Lady)
When learning to play an instrument, you must learn to observe the duration of the music, pattern, sequence and rhythmic parts that make up a song all at one time. In doing so, not only are you playing something beautiful but you are improving your logical and mathematical skills by stimulating those parts of the brain.
Learn more about the beauty of math and music and how it benefits you.
3. Creativity Skills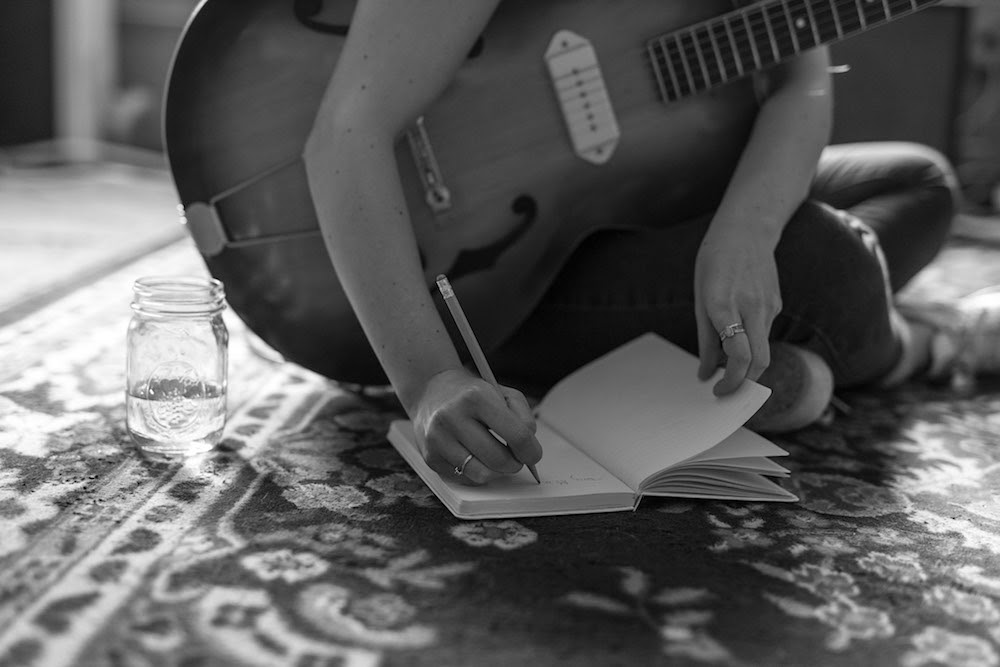 (Photo credit: Hypebot)
Learning the chords to play an instrument helps you become familiar with the melody of sounds. You can differentiate the scales and notes, which harmonize together. If you practice an instrument daily, eventually you will be able to create your own melodies, rhythms and patterns like famous songwriters and composers do.
Who knows! You and your child could be the next featured artist on the Billboard chart.
4. Finger Dexterity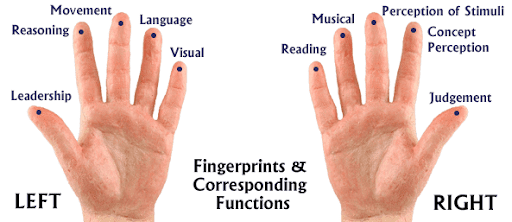 (Photo credit: Brain V Map)
Coordination and dexterity are important in patterns and sequence to control the song's output. Studies show that each finger plays an important role in our body. The picture above shows that each finger corresponds to a function, such as leadership, reasoning, movement, language, vision, reading, musicality, perception of stimuli, concept perception, and judgment.
Try out this Finger Dexterity Exercise.
5. Social Skills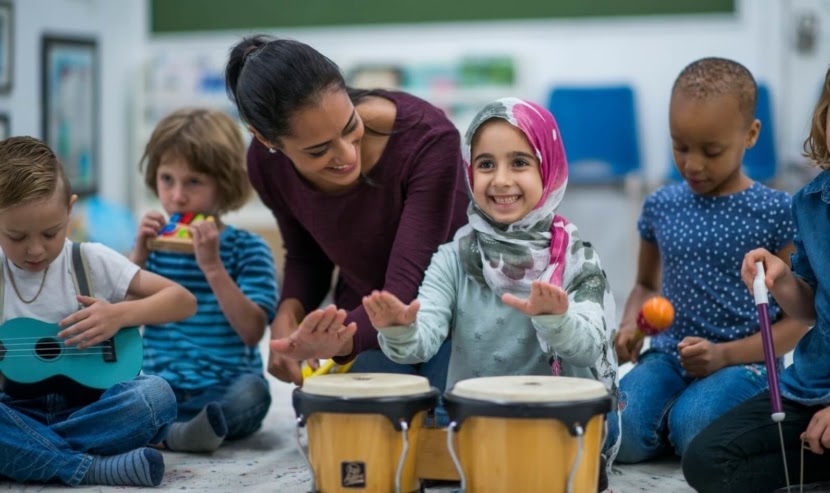 (Photo credit: Raising Small Souls)
Another great benefit of learning to play an instrument is the friends you make. It's a wonderful thing to be friends with other musicians. You can play in a band or orchestra together. It can also help you improve your communication skills for future musical jobs.
Creative Soul Music School Special Offers for Starting Music Lessons
Creative Soul Music School is the largest music school in North Texas.
We have 3 locations - Fort Worth, Southlake-Grapevine and Keller-Watauga - each staffed by our award-winning teachers.
Some other added benefits you'll find at Creative Soul:
Receive 1 free music lesson plus unlimited monthly makeups when you sign up for a class
Win trophies and wrist bands for music performances
Enjoy free recital opportunities twice a year where you get to perform at amazing music halls like MC David Studio at Bass Hall in Fort Worth.
Wondering if we have the instrument of your choice? Learn more about each of our lessons by instrument below:
Harmonica

Saxophone

Mandolin

Sound Engineering

Flute

Trumpet

Cello

Banjo