Our Creative Soul Keller/Watauga Instructor Team
From education and music degrees to touring musicians, our Creative Soul Music School Team of nearly 50 Instructors is dedicated to learning about your personal musical goals and helping you to achieve them. We are confident that we have the right teacher to meet your music lesson needs. Our teachers have instrument specific university degrees from prestigious music program institutions such the University of North Texas and have toured with even such big artists such as Miranda Lambert. In addition, our teachers have warm personalities and are dedicated to teaching you the style and genre of music that you want to learn.
Jerome Bristow
Bass/Guitar/Drums/Piano/Voice & Student Band Instructor @ Keller/Watauga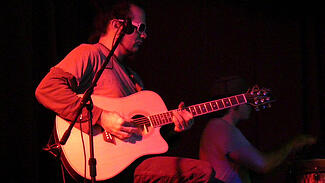 Jerome Briscoe, aka, "Jerome57" is the Band Leader, Manager, & Founder for Spoonfed Tribe, a six album released band local legend, formed in Fort Worth in 1999, appearing at music fests including Lollapalooza, and sharing bills with acts such as the Red Hot Chili Peppers, Galactic, and more...
About Spoonfed Tribe:
Formed in the Fort Worth area in 1999, Spoonfed Tribe is a musical/visual group known for mesmerizing live shows combining hypnotic walls of percussion, psychedelic sonics and mind-expanding visuals. Since their debut, the Tribe has remained on the road, building a sizeable fan base inspired by appearances at music fests including Lollapalooza, Joshua Tree, Voodoo Music Experience and Wakarusa, sharing bills with acts such as the Red Hot Chili Peppers, the Flaming Lips, Nine Inch Nails, Blues Traveler, Galactic and many more.
The band has released six albums, including 2010's Live from DFW and recorded the follow-up to 2007's Public Service Announcement in 2012.
"To describe a Spoonfed Tribe gathering would take too many words, talking too small to measure what is gained by the actual experience of it all. So, to do our best, imagine a show that captures all senses, presents all musical styles, glows with a fluorescent fury, and creates space to be different and unique, all while making you dance like an idiot!"
---
Aden Bubeck
Bass/Guitar/Piano/Drums/Student Bands @ Keller/Watauga
Touring Bass Player for Miranda Lambert & other big names including Kelly Clarkson!
Aden Bubeck now spends his time in Fort Worth teaching after years of touring with Miranda Lambert and other music greats. He studied music at the University of North Texas and Weatherford College. His main instrument is upright and electric bass but with vast musical skillsets, he teaches all instruments, and is comfortable playing all styles of music. Aden has performed on the stages of theaters, arenas and stadiums from Los Angeles to New York City, Europe and beyond. Some notable venues include Red Rocks, Ryman Auditorium, the O2, Carnegie Hall and Madison Square Garden. He has recorded numerous albums, motion picture soundtracks, appeared in several music videos and has also performed on television over 100 times. Aden's performance and recording credits encompass a wide range of music including performances with Miranda Lambert, Blake Shelton, Kelly Clarkson, Carrie Underwood & More. With his own kids attending Creative Soul, he wanted to return to give back as an Instructor on our Creative Soul team to invest into the next generation of growing musicians. We're exited to have him at our schools, adding his performing credits & love of teaching music to our Instructor Team!
---
Aidan Garcia
Guitar/Drums/Bass/Trumpet & Student Band Instructor @ Keller/Watauga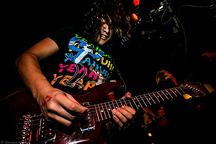 Aidan has been an instructor at Creative Soul for over 8 years. He is currently studying classical guitar at TCC under William Douglas who was trained by the internationally known Elliot Fisk. Aidan has also achieved numerous awards as a trumpet player including: Outstanding Musician, All Region, All Area, All State Soloist and All State Ensemble. He also has experience in the studio and has recorded numerous local bands from the DFW area. Aidan has years of experience in the music scene and is now pursuing his career as a performing guitarist and singer in the metal band, Your Past, My Present. Aidan teaches guitar, bass, and trumpet, and goes by the rule that "nothing is hard, just new".
---
Andy Weaver
Voice/Drums Instructor @ Keller/Watauga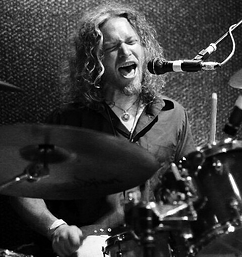 DFW native, Andy Weaver is a professional drummer/percussionist and vocalist with over 20 years of performance and education experience in the music business. Graduate of the University of Texas in Arlington, he holds an all level B.A. music education degree specializing in drum and percussion performance. Primarily self-taught, Andy immersed himself in the art of drumming at age 12 working on anything and everything he could get his ears on alongside being classically trained in percussion, trumpet and voice. During and after receiving his degree, he fully immersed himself into all aspects of the music industry as far as music production, promotion, performance, songwriting, and recording, as well as taking on private students to share what he has learned through his musical journey.
Throughout his career, Andy has performed around the world on both drum set and percussion as well as lead and backing vocals with artists of all calibers in an extremely wide variety of musical genres including: Jazz, rock, pop, country, alternative, classic rock, jam band, reggae, electronic, hip hop, instrumental, metal, big band, acoustic, latin, afro-cuban, gospel, South Indian Carnatic, Folk, and Americana.

Currently, Andy Weaver is the primary drummer for international touring artist Manny Charlton (formerly of Nazareth), Fort Worth based orchestral rock group ALAN, local acoustic rock duo Chasing Rent, and works regularly with Samantha Newark (voice of JEM and The Holograms), L.A. producer Gary McGrath, Dean Minnerly (former keys and organist of 3 Dog Night) and many other local DFW based artists. "Everyone has an artistic voice inside of them dying to be heard, I just provide tools to express themselves through the international language of music."

---
Natalie Hoffman
Flute/Guitar/Piano/Voice @ Keller/Watauga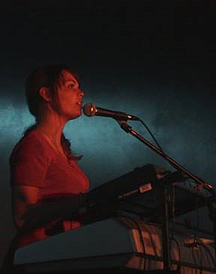 Natalie Hoffman is a musician originally from Haughton, Louisiana. She was born into a musical family and started singing at her church in multiple settings ever since she can remember. She started taking piano lessons when she was 8 years old, and eventually switched to playing flute a few years later. With 15 years of flute, 11 years of piano, and 7 years of guitar experience, Natalie gives much versatility to her music.
In May 2011, Natalie graduated from the Northwestern State University School of Music with a Bachelor's degree of Music in Flute Performance. Currently, she is studying at Texas Woman's University in Denton Texas to obtain a Master's of Music degree in Music Therapy. Her desires are to become a Board Certified Music Therapist and work with adults and children with various disabilities.
Throughout her years of undergraduate and graduate school, Natalie has almost 10 years of experience leading worship in various settings. In these settings she has sung and played flute, guitar, piano and keys, bass guitar, various percussion instruments, and accordion. She was a member of the 2007 Sound of America Honor Band and Chorus which toured for a month in six European countries. She has led worship at the Baptist Collegiate ministry at NSU, First Baptist Church of Natchitoches, First Baptist Church of Rosepine, Pine Cove Shores Summer Camps, Grace Point of Little Elm, and is currently one of the worship leaders at Christ Community Church in Denton, TX which traveled to India to put on a week-long worship conference in the city of Bangalore.
---
Alan Turbeville

Piano/Voice/Trombone/Percussion @ Keller/Watauga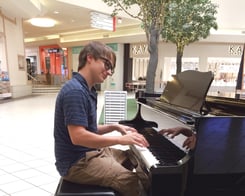 Alan Turbeville is an established musician with performance and educational experience in virtually all genres of music from blues to classical to modern pop to his specialty—jazz. He began training in piano at the age of 5, eventually taking lessons from McLennan Community College music professor Bill Howard and University of North Texas prestigious One O'Clock Lab Band alumni Richard Thomas, from whom he received much of his jazz influence. He continued his educational career at UNT, receiving a Bachelor's of Science degree in 2015 in Learning Technology with specific studies in Music Production and Sound Design and a minor in Music. Alan also completed the UNT College of Music Theory and Aural Skills requirements to become Theory Proficiency Exam (TPE) Certified. After completing his degree at UNT, Alan enrolled in Point Blank Music College in London and received accreditation (Edexcel Level 3 Certification) in Electronic Music Production and Ableton Live DAW software.

Alan has been performing in solo acts and with his twin brother, Nash, since they were 5. Alan has
expanded into venues across Texas including Austin, Dallas, Fort Worth, Denton, Paris, Tyler, and Waco.
In 2010, Alan and Nash collectively won the Student Musicians of the Year award from the Music
Association of Central Texas (MACT). The same year, the duo took first place at the "Heartland's Got
Talent" competition at the Heart of Texas Fair.

Although Alan specializes in piano, he has also been trained in voice (solo and choral work), trombone,
melodica, various percussion, music notation, and music production. He has helped lead many different
worship groups throughout Texas, particularly at Church Under the Bridge in Waco, serving for many
years as an accompanist. He has worked and still collaborates with many musicians/groups throughout
Texas, while taking in students under his wing who want to learn the same unconventional yet effective
mixture of ear training and music theory with practical piano pedagogy or any other available
proficiency of preference.
---
Cydney Barnes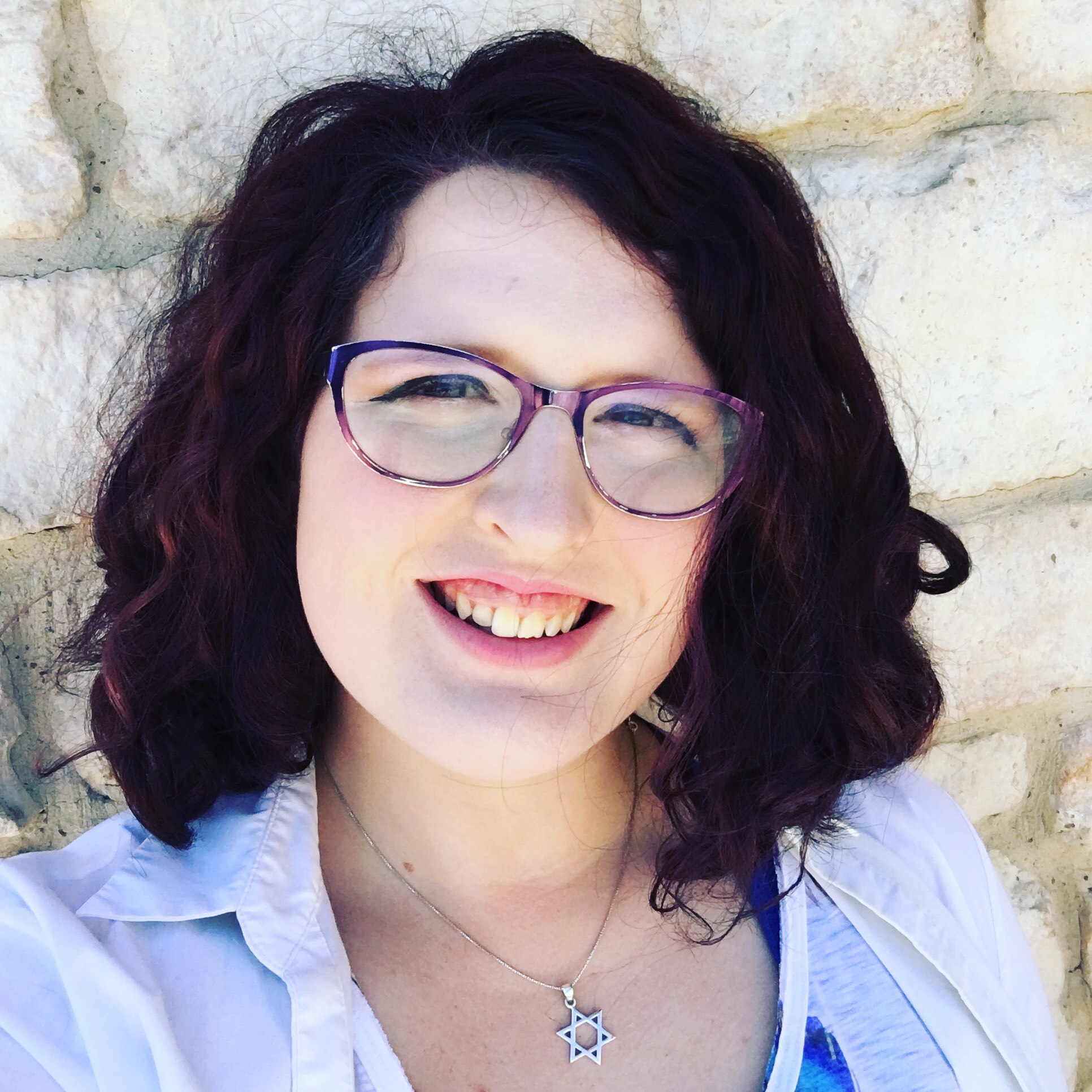 Voice/Ukelele/Piano @ Keller/Watauga
My name is Cydney Barnes. I am 26 and I will be graduating with my Bachelors in Music and Worship Ministry in December 2017. I have been singing for as long as I remember, I also play the piano, ukulele, and I've written a few songs. My favorite movie is a tie between the Avengers series and Beauty and the Beast. I really love to watch kids grow and see how they see the world around them. I think a child's imagination and creativity is a wonderful thing that should be nurtured. I can't wait to help you child use music as an outlet for their creative mind.
---
Jonathan Lowell
Voice/Guitar/Piano @ Keller/Watauga
Jonathan is a Singer/Songwriter from Fort Worth, Texas. Jonathan started learning guitar when he was 8 years old, and sang in choir and played in the band all throughout high school. He started guitar because of his love of blues and folk music. He went to UNT to major

in music therapy. The idea of using music to help people sounded very fulfilling to him. He worked at children's camp in Athens, Texas for two years and volunteered there countless times for the past seven years. Working at the camp instilled his love of working with kids especially in a music environment.

When Jonathan isn't playing music, he's probably watching movies! He loves film, and welcomes any movie knowledge challenges you have for him. Jonathan also has the incredible talent of being able to whistle and hum at the same time.

Jonathan loves and can respect all types of music, but his favorite to play and sing are Blues and Folk music. He has two dogs named Sassy and Ginger. Jonathan loves the idea of introducing music into kids lives. He believes music is the ultimate way a kid and express themselves, and that's important for every child's development. Jonathan's favorite quote: "Where words fail, music speaks"
---
Priscilla Gray
Drums/Guitar/Bass/Piano/Student Bands @ Keller/Watauga
Priscilla Gray is a musician with a musical education and performance background of over 20 years. Originally from Oklahoma, Priscilla first fell in love with music through jamming out to country and oldies with her family. She was inspired to pick up drums at age 6 while watching a father and son play music together and of course... watching the movie That Thing You Do.
Her passion for music has led her to learn, play, and teach drums, guitar, piano and bands in over 40 countries.
Priscilla has made Texas her home since 2014 and is involved with local musicians and churches in the area. Her passion, whether teaching private students or bands, is to provide a way that each person is valued for who they are and is encouraged in their unique musical passions.
Priscilla joined the Creative Soul team in 2017 and is loving it!
---
Matthew Boden
Bass/Guitar/Drums/Student Bands @ Keller/Watauga
A few highlights on Matthew...Full Bio coming soon!
Bachelor's Degree in Christian Studies

Currently working on his Masters Degree in Media Arts and Worship

Timothy Award for Christ-likeness
---
Erica Rosemand
Violin/Piano @ Keller/Watauga
A few highlights on Erica...Full Bio coming soon!
Completing her Bachelor's Degree in Music Education this Year

Top 10% of her Class

Received Honors for University Singers

9 years of (classical) vocal training
---
Abigail Moore
Flute/Clarinet/Voice/Percussion @ Keller/Watauga
A few highlights on Abigail...Full Bio coming soon!
Bachelor's Degree in Secondary Education

3 Years as Private School Academy Teacher

Her Greatest Teaching Achievemnt is to "hear the "lightbulb" go off in a student. When you see them connecting dots on their own."
---
Josiah Horton

Voice/Guitar/Piano @ Keller/Watauga
A few highlights on Josiah...Full Bio coming soon!
Currently working on Master's Degree in Vocal Pedagogy

Bachelor's Degree in Music from Howard Payne University

Tenor Section Leader at University

Awarded Outstanding Upper Class Vocalist

Studied how to teach younger students and courses to learn more about the voice. I received courses in both choral and instrumental conducting. Extensive training in both voice and piano. Completed courses on how to create new arrangements of music.