If you're planning to take piano lessons in Dallas Fort Worth, finding a good school, choosing a piano according to your budget, and choosing your genre style are some of the most important things to carefully think of before enrolling.
However, you must also consider the method of piano lessons you'll study. We have already discussed generally the Benefits of In-Person vs Online Music Lessons, however, we need to be specific with the piano lessons.
In this blog, you'll know the difference of private in-school piano lesson, private in-home piano lessons, in-school, band class, and in-school group piano lesson.
Private vs Group Piano Lessons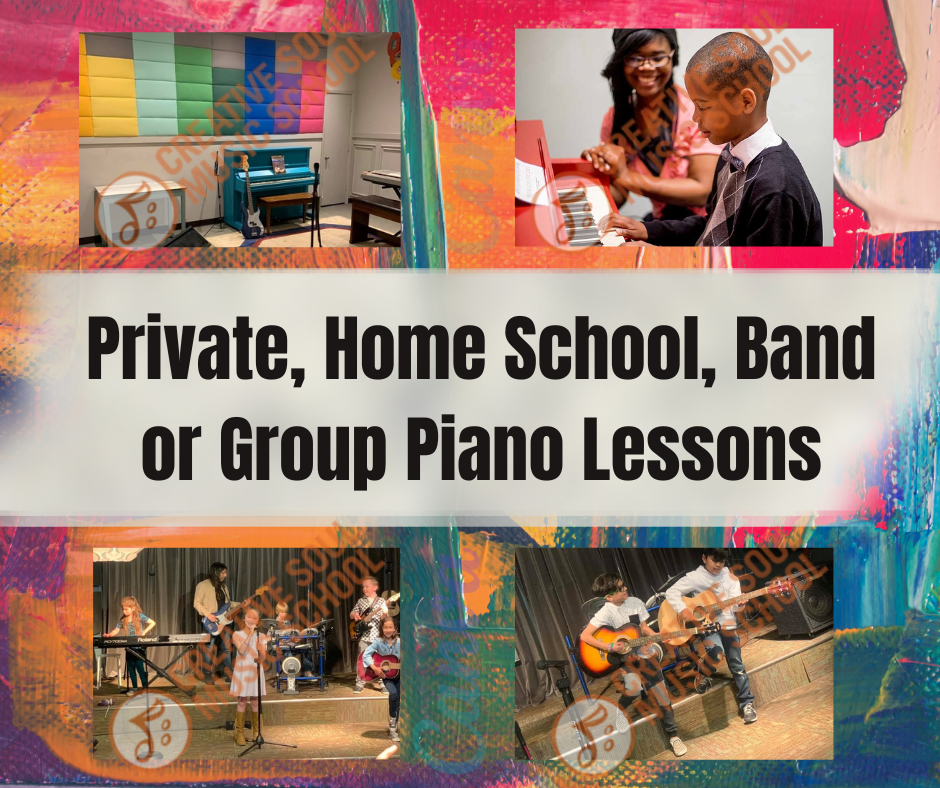 Home School
Some students are more comfortable learning music in their homes especially if they have their own instruments. This is why some music schools offer home-school lessons. Students in this type of program are mostly far away from the music school and are sometimes physically disabled, weak after confinement, dislike traffic and travel cost.
In-school band class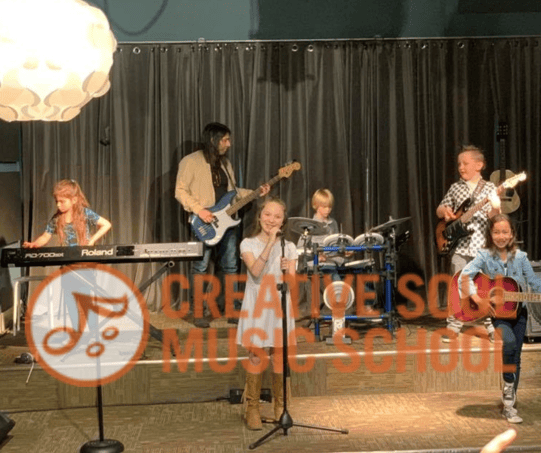 Original Photos of Creative Soul Music School
Most students in band programs are already skilled in their instruments and are only enrolled to make a stage performance with other bandmates, gain certificate, and wristbands, and recitals. But it doesn't always require an experience to enroll. Creative Soul Music School opens its arms to students with zero experience. The band programs are Student Bands (ages 17 and above), Summer Music Camps (ages 7-16). Lil Soul Music Camps (ages 3-6) Band Date Night for adult friends and family and Team Building for working adults in company parties.
In-school group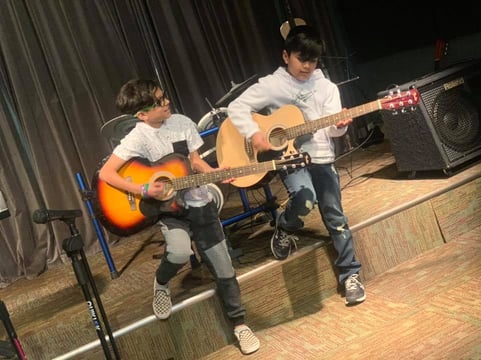 Most students in group in-school lessons are young beginners who want to bond with new friends. It is one of the cheapest and fun options to enroll a child. Here in Creative Soul Music School, we have a program called Early Childhood Classes with two types: Mommy Baby Makin' Music Classes (ages 0-3), and Lil' Soul Music Class (ages 4-6).