Valentine's day is fast approaching! You might have checked the best restaurants or coffee shops to visit in Dallas Fort Worth. Valentine's sales at malls are also a great time for massive shopping. And a vacation nearby is also a good refreshment for us who are stressed at work or at school.
But If you're a music enthusiast; restaurants, shopping, and vacation are just common and are not enough to fulfill your musical satisfaction. If you read the Top 15 Date Night Ideas in Fort Worth, then you already know about the Adult Band Date at Creative Soul Music School. But here's what to know more about it.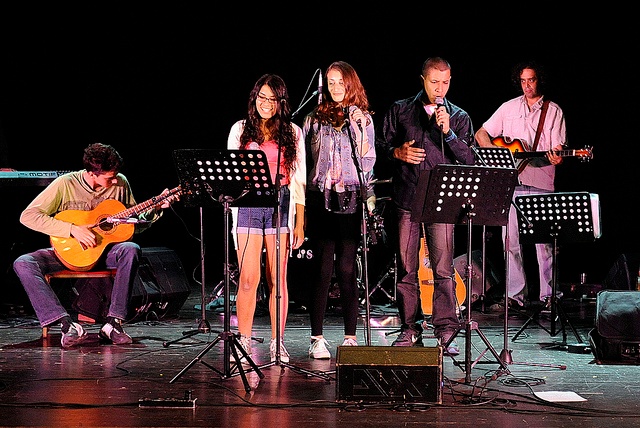 What's an Adult Band Date at Creative Soul?
The Adult Band Date is our perfect friendly band date for music lovers like us. Get a chance to not only enjoy eating, shopping, and vacation but to feed our souls that musical happiness together with our family and friends. Meet other people like you who also love your type of genre!
What do we do on this band date?
Get a chance to perform your best self on stage by learning a song in 5 minutes with the help of our professional instructors!! 2 songs are given per group. The event will last for 2 hours.
Who can come?
As long as you're 21+; you, moms, dads, friends, and couples are happily welcome in this event. No what musical level you have, whether beginner or pro, you are all invited.
Enjoy your band date with food, shopping, and others!
Address: 5236 S Hulen St, Fort Worth, TX 76132, United States
(817) 677-8506 or (817) 677-8506
Food & Drinks:
Shopping:
1) Hulen Mall
Salon & Nail Spa:
Music Store:

Address: 5633 Watauga Rd, Watauga, TX 76148, United States

(817) 485-7464 or (817) 485-7464
Food & Drinks:
4) Starbucks
5) Chef Point Bar & Restaurant
Shopping:
2) Regency Square Shopping Center
Nearby Places in Southlake Branch:
Address: 280 Commerce St #195, Southlake, TX 76092, United States
(817) 764-1074 or (817) 764-1074
Food & Drinks:
3) Pokeworks
4) Sushi Dojo
Shopping:
For more details, visit this page. To signup, click here.