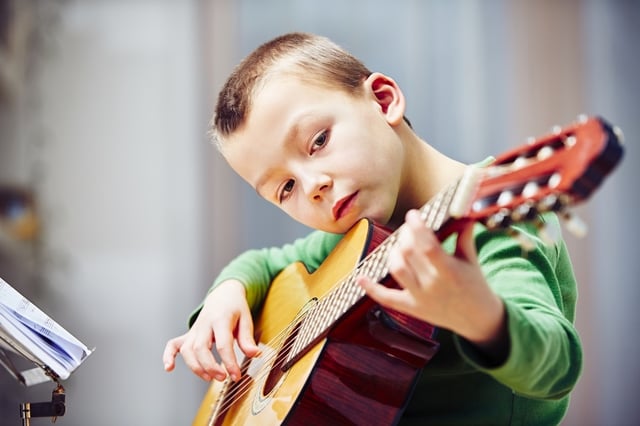 It's not every week your kids are out of school! Take advantage of the time off to make some fun memories with them. Check out the list of activities in the Fort Worth area below that your child would love doing this Spring Break.
Activities in the Fort Worth Area…
We bet there's something cool in the Fort Worth area that you and your kids would love. Pick a few days out of the week to do something around town that the whole family would enjoy!
Creative Soul's Spring Break Rock Camp
If your kid wants to do something out of the ordinary and loves music, they will have the time of their life at our Spring Break Rock Camps! The camps start on March 14th and go until the 18th. Your child will get the opportunity to join a band with other kids, learn and write songs and even perform for a live audience! Find out more about our camps here.
Escape Room
If your kids love games and puzzles, they will love the Escape Room. It's a life-size escape scenario that you and your team (family) have to work together to get out of. Each scenario lasts about an hour, and leaves you with awesome memories.
Fort Worth Zoo
During Spring Break, you can either spend a few hours at the zoo for a fun visit, or maybe your kids would enjoy the Fort Worth Zoo's Spring Break Camp from March 14-18th.
Ice Skating
Whether your kids have been ice skating a million times, or they haven't gone yet – what better time to learn than now? Some great places to skate include Panther Island Ice, ICE at The Parks and Rollerworld NE.
Movie Night
Rent a movie and order pizza, or take the kids out for a fun trip to the theater. Below are some popular films being released around or before Spring Break:
Another awesome thing to do is head to the Coyote Drive-in to watch a movie in your car and enjoy some classic concessions.
Spend the Day Outside
In Fort Worth, you can walk the Trinity Trails along the river, or just hang out at a park. Bring some food and Frisbees – even your pet!
Or you can spend the day at the Stockyard Station, learning about the history of Texas and seeing the different attractions. Kids love it there, and you will, too!
Watch a Performance
Whether you go to the Bass Hall or visit a smaller theater, most kids love watching a show! Click here to see specific shows that will be playing in the Fort Worth area during Spring Break.
Visit a Museum
Two popular museums to visit in the Fort Worth area during Spring Break include the Amon Carter Museum and the Fort Worth Museum of Science and History.
Activities at Home...
Going out to do something fun is always great, but sometimes staying home and spending time with family is even better. Here are a few ideas of things to do with your kiddos at home:
Build a Blanket Fort
Create a Craft/Painting
Listen to Your Favorite Music
Make Cookies
Play Cards or Board Games
Read Books Together
Rearrange the Furniture
Sidewalk Chalk
Start a Garden
Hopefully this list will help you plan an eventful Spring Break for you and your children. If you have any ideas about what to do during the break, tell us in the comments – we'd love to know!