I bet you've heard of Fort Worth's most loved music school 5 years in a row from 2018-2022.
For 16 years, Creative Soul Music School unleashed the inner music talent of students ever since 2006. We are the only school that gives trophies, musical ladder wristbands, certificates, recitals and more!!
If your new child is new to Creative Soul, and you're meticulous about the specific subjects your child will learn, then you better keep reading.

Our Lessons:
Voice

Piano


Guitar

Bass

Songwriting
Music Composition
Drums
Violin
Viola
Cello
Ukulele
Clarinet
Flute

Mandolin

Banjo

Trumpet

Saxophone
Our main genres

as well as students' preferred genres
People Also Read:
What are the benefits of learning to play an instrument?
Creative Soul Music School Private Music Lessons
---
What you'll learn in music classes:
---
Voice lessons

The good thing about singing is you can do it without other instruments. Our voice lessons allow students to choose their own songs. Our instructors will help them identify their own unique style of singing. We find it important that during voice lessons students should learn the fundamental voice techniques, posture and proper breath control, singer's health, singing clarity, projection, etc.



Singing Lessons

Range Exercises

Tone Quality

Vibrato and Resonance

Vocal Registers

Voice Techniques
People also read:
The Health Benefits of Singing
---
Piano

We teach our piano students to read notes in the Treble and Bass Clefs, while also learning improvisation . We focus on the fundamentals of good piano-playing while introducing modern or popular music that students want to learn or are currently listening to.
Piano lessons
Sight Reading
Ear Training
Scales and Notes
Piano Techniques
Piano Styles
People also read:
Best Pianos for Your Budget
---
Guitar

At Creative Soul School of Music in Dallas-Fort Worth, our acoustic, electric & guitar lessons take our students, families, and adults through popular and modern techniques to teaching tabs, chords, and harmony, songwriting and composition, as well as music production.
Our guitar teachers use modern songs and creative techniques to help our young beginners or any struggling learner learn to play guitar. They will adjust a modern arrangement and accompany their students in their guitar learning so they will be inspired and interested in playing music.
Guitar Lessons
Tabs, Chords Scales
Plucking and Strumming Patterns
Guitar Techniques
Guitar Styles
Music Theory
People also read:
---
Bass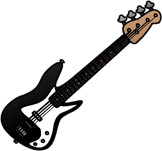 Bass guitar lessons teach students the know-how of what it takes to be an accomplished bass player. Bass guitar lessons are simple and effective with the purpose of playing in a band. We work through the basics of technique and reading while doing a whole lot of playing. Reading tab and eventually, notation is a value for advanced musicians. We focus on the music that inspires the student first then explore other genres and styles.
Bass Guitar Lessons

Bass Basics

Minor and Major Chords

Plucking and Strumming Patterns

Tabs and Scales

Bass Techniques and Styles
People also read:
Why Bass is Important in Music?
---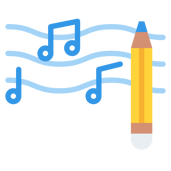 Songwriting is creating the words, melody, and structure of your song. So if you're interested to be a songwriter. You are definitely important to other musicians! Here are the subjects you will learn:
People also read:
3 Proven Mental Health Benefits of Songwriting
5 Reasons Songwriting Can Be Therapy For Musicians
---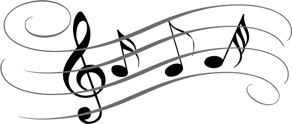 Music composition is creating the melody or rhythm of your instruments unlike Songwriting at focused only on the lyrics and melody. So if you want to be a composer, you have to know the specific instruments you'll use in your song and how they harmonize together.
Music Composition
Sight Reading
Music Theory
Instrument harmony
Music Arrangement
Music Production
People also read:
Why Making Music is Good For You
Benefits of composing from a young age
---
Violin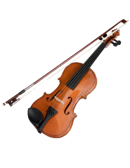 We offer Violin lessons for students ages 3 years to adult. Though we specialize in teaching beginner violin lessons our instructors move students through intermediate and advanced levels quickly. We offer both traditional Fiddle and Suzuki-style instruction. Our violin lessons focus on reading, technique, ear training and songs. Here's our Violin Curriculum below.
Violin Lessons

Violin Basics

Notation and Tab reading

Ear Training

Violin Styles

Violin Techniques
People also read:
---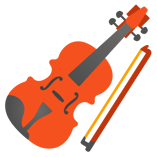 Now this Viola like exactly like a violin but slightly bigger and reddish. They slightly differ in their sound. The Viola has an edgy and raspy tone while the Violin has a mellower sound. Voa-lah! Now you know it.
Viola Lessons

Basic Rudiments

Intermediate Rudiments

Advanced Rudiments

Viola Sonatas

Viola Repertoire
People also read:
Hot Takes: You should have played the viola
Best Viola Brands for Beginners 2022
---
A cello is a large instrument that lengths half of an average human height. It looks exactly like a big violin but it has a darker and rich sound. So if you're not into violin with mellow sounds, then you should definitely try cello instead.
Cello Lessons

Basic Harmony

Advanced Harmony

Basic Rudiments

Intermediate Rudiments

Advanced Rudiments
People also read:
How to Shop for a Cello Priced Under $5,000
8 Reasons You Should Be Playing the Cello
---
Ukulele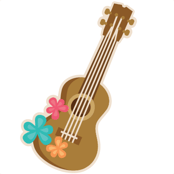 Ukulele is great for learners who are eager to start making music right away. It has just four strings compared to a guitar's six, so managing chords becomes far easier. Your child could be playing basic songs after just thirty minutes of training. He or she will need more time to really master the instrument, but they'll get an immediate boost in their confidence.
Ukulele Lessons

Open String Melodies

Chords

Strumming Patterns

Scales

Ukulele genres
People also read:
---
Drums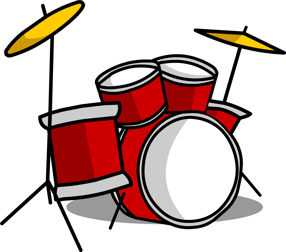 Drum lessons teach students the know-how of what it takes to be an accomplished drummer. In these lessons, students learn rhythm, which is the foundation of any good band. We also work on coordination and technique so our students can advance through many rudiments and polyrhythms.
Drum Lessons

Parts of the Drums

Drum Setup

Drum Techniques

Rudiment Coordination

Backbeat Variation
People also read:
Best Drum Sets for Your Budget
---
Clarinet

Beginning students start with the fundamentals of clarinet lessons, including clarinet assembly, proper reed position, embouchure (use of facial muscles and the shaping of the lips to the mouthpiece of woodwind instruments), efficient breathing and air stream. Advanced students continue to progress in their clarinet lessons with gradually challenging exercises, developing even tone, correct hand and finger positioning, while learning more significant clarinet repertoire. Clarinet lessons include theory, ear training, sight-reading, technique, and history.
Clarinet Lessons

Sight Reading

Scales and Arpeggios

Ear Training

Repertoire

Music Theory
People also read:
Creative Soul Clarinet Lessons
10 Reasons Why You Should Learn to Play the Clarinet
---
Flute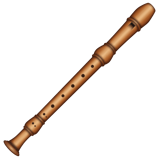 Flute music is one of the best mellow sound for ballad, orchestra, and pop together with the violin. The flute has a soprano tone which most kids and adults will love.
Flute Lessons
Sight Reading
Ear Training
Scales & Arpeggios / Technique
Repertoire
Music Theory
People also read:
15 Best Cheap Flutes Reviews 2022
10 Reasons Why You Should Learn to Play the Flute
---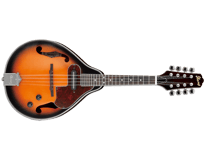 Mandolins sound like a ukulele and a guitar. They can be heard in bluegrass and classical music. If you are interested to learn the mandolin, here's what you will learn:
Mandolin Lessons

Mandolin Chords
Mandolin Scalework
Mandolin Solo Pieces
Preparatory Mandolin Playing
Advanced Mandolin Playing
People also read:
10 Reasons Why You Should Play the Mandolin
---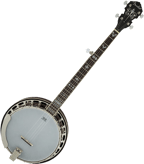 Cowboy music is not complete if there's no banjo. Banjo can be heard in bluegrass, folk, country, rock and pop. If you've heard how beautiful the banjo is, here are the topics that you need to learn:
Banjo Lessons

Banjo Basics

Banjo Harmony

Banjo Rudiments

Banjo Solo Pieces

Banjo Repertoire
People also read:
10 SIGNS YOU SHOULD BE PLAYING THE BANJO
---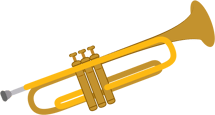 The trumpet can be found in classical, jazz, pop, salsa, rock 'n' roll, and soul. If you like it, here are the things to learn about it!
Trumpet Lessons
Trumpet Basics
Trumpet Rudiments
Trumpet Harmony
Trumpet Counterpoint
Trumpet Performance
People also read:
The 10 Best Cheap Trumpets in 2022: Reviews and Buyer's Guide
10 Reasons Why You Should Learn to Play the Trumpet
---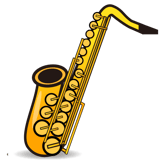 Jazz is not complete with the Saxophone!! It can also be heard in pop and classical. If you like the saxophone, here is what you will learn in lessons.
Basic Rudiments

Intermediate Rudiments

Advanced Rudiments

Saxophone Harmony

Saxophone Counterpoints
People also read:
10 Reasons to Play the Saxophone