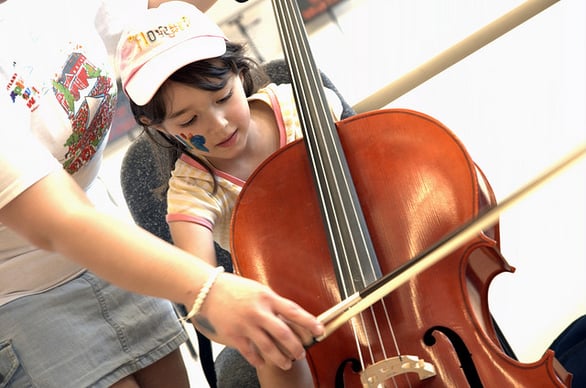 Photo by Steve Snodgrass / CC-BY
Summer is here! And while that means school is out for the kiddos, most working parents don't get a break. They find themselves in need of some activities for their kids to do in the summer. This is why so many great organizations hold summer camps. They provide supervised fun and a ton of learning! If you're looking for some great options for your child this summer, check out the list below of the best summer camps in Fort Worth! If a camp sounds like the right fit for your child, click on the link for dates and registration details.
Arts
Kimbell Summer Camps give your child a chance to show their creative side! Campers engage in group discussions and other group activities focused on the artwork in the museum. The kids will also be able to create their own works of art through sculpting, painting, and drawing.
Summer Rock Camp will "rock" your socks off! Kids ages 7-17 get to play in a band, write an original song, make a music video, and perform a live rock show. Campers will grow as musicians and get a chance to work with professional musicians. If your child is under 7 years old, the Summer Music Adventures Camp would be another great option! They will get to sing, play instruments, and explore the musical world. If your child is gifted musically or you'd like them to try it out, sign them up soon!
Sports/Outdoors

If you have a young or avid soccer player on your hands, Eric Bell's Soccer Academy is a great option! Kids from ages 5-18 are welcome and there are options of full-day or half-day camps.

Photo by USAG- Humphreys / CC-BY

Camp Carter provides a variety of activities for your child this summer - ropes courses, an equestrian center, archery and riflery ranges, basketball, volleyball, and canoeing! There is an overnight camp and a day camp. With so many options, your child will certainly enjoy him or herself!

This summer camp will provide tons of fun for your horse-loving kiddo! They will learn about feeding, horsemanship, nutrition, riding, and equipment. They will also be able to do some arts and crafts and go on hikes and hayrides.
Educational Camps
If you and your kids love to go to the zoo, sign them up for one of the 10 weeks of camp offered at the Fort Worth Zoo – or all of them! Each week covers a different theme and includes crafts, new technology, animal visitors, and zoo excursions. Children ages 3-12 are welcome with half-day and full-day options available.
This 4-week camp offers a different adventure each week for your child! You can choose the theme you think they would enjoy best, or sign them up for all four. If your child loves exploring the outdoors and learning about nature, this would be a great option for a summer activity!
For ages 3-12, your curious little one won't want to miss these discovery-based classes. Each class gets to interact with and learn about artifacts in the museum all while investigating and exploring! Classes are offered in the mornings or afternoons.
Camp-Can-I-Cook is a fun way for your child to learn more about cooking. What working mom wouldn't appreciate a little help around the kitchen? Classes cover the basics of cooking to Italian food, French food, and even chocolate! Camp runs until the beginning of August so sign up your little chef.
The Botanical Research Institute of Texas holds Camp BRIT every year. Campers from Pre-K through 8th grade get to work alongside botanists and explore the natural world around them. "Dig in, get dirty, and experience outdoor fun at Camp BRIT!"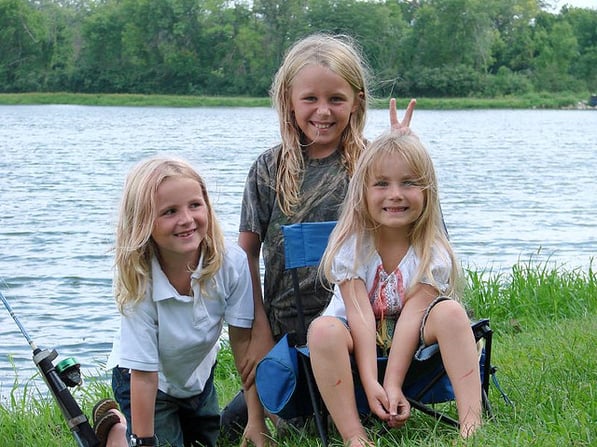 Summer is fun for the whole family, but just because school is out doesn't mean that parents get a break, too. Summer camps are a great way to provide childcare and fun summer activities for your child. They will learn many new things and make a lot of new friends. Sign your child up for one of the best summer camps in Fort Worth today!
If you didn't see any on this list that work for you, check out the links below for more suggestions:
City Mom's Blog, Fort Worth Summer Camp Guide
Savvy Source, Camps Around Fort Worth, TX
Dallas, Fort Worth, North Texas Child - Camp Guide 2015
Have you signed up your child for a summer camp? What was their experience? Share your experience in the comment section below.