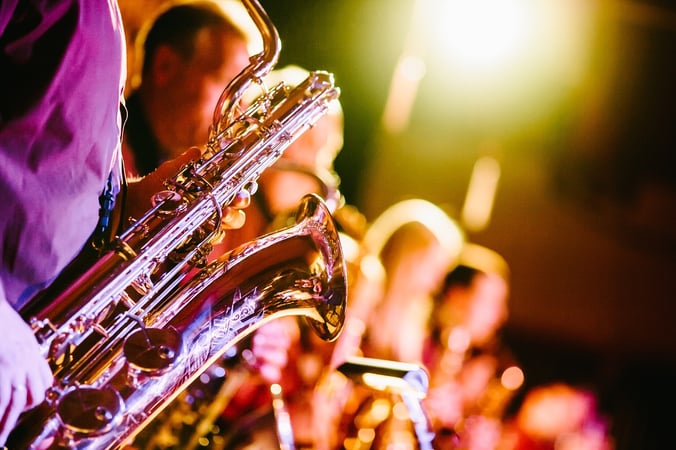 Music is something nearly everyone can enjoy. If you're looking for an entertaining night for the entire family, try one of these great music venues in Fort Worth.
Whether you want to dress up for a fancy concert or just head out for a casual night of music, the Bass Hall offers a wide variety of events. Choose an event that would be just right for your family.
Ages: All
Cost: Varies
Event Calendar: http://www.basshall.com/eventsnew.jsp
Food and music just seem to go hand in hand at this great restaurant. Come any day of the week to enjoy a well-cooked lunch or dinner with live "soulful" music to create an experience you won't forget!
Ages: All
Cost: Varies
Event Calendar: http://www.buttonsrestaurants.com/calendars/category/ft-worth/
The Casa Manana theatre is a great place for families of any size or age to visit. Watch performances of classic tales or check out the children's theatre if you have little ones. Don't miss all of the exciting plays and musicals being presented this season!
Ages: All
Cost: Varies
Event Calendar: http://www.ticketmaster.com/Casa-Manana-tickets-Fort-Worth/venue/98310

Get out of the house to experience a different culture! Edelweiss offers a completely German-saturated evening with authentic German dishes and live music (from 6pm-10pm). The full band plays on Friday and Saturday nights only, so be sure to stop in at those times.
Ages: All
Cost: Varies
The Levitt Pavilion offers over 50 free concerts of all genres for all ages! Choose an event – either for adults or children – from their calendar and plan a fun night out for the whole family. The location is in downtown Arlington, but it is worth the drive, we promise!
Ages: All
Cost: FREE
Event Calendar: http://levittpavilionarlington.org/events/
Are you hungry? Satisfy your grumbly tummy and need for tunes at the same time when you visit this neat little place. Taste their delicious burgers and hear their fun live music for a family night you won't forget.
Ages: All
Cost: Varies
Event Calendar: http://loveburgershack.com/music/
Join the party in Crockett Square every Friday and Saturday night from 6:30-8:30 p.m. for a great time! Enjoy the works of different bands and singers while you walk around or wait for your table at a nearby restaurant. Catch it while you can – come November, the live music will have to wait until April 2016 to resume.
Ages: All
Cost: Varies
Want to join the fun? Creative Soul is a great place for kids to learn any type of instrument, any day of the week! With two locations in the DFW area, you can choose which place works best for you and your family. For more information on our schools, lessons or instructors, take a look at our full website!
If you have any questions, feel free to call us at 817-677-8506 (Fort Worth office) or 817-485-7464 (Watauga office).