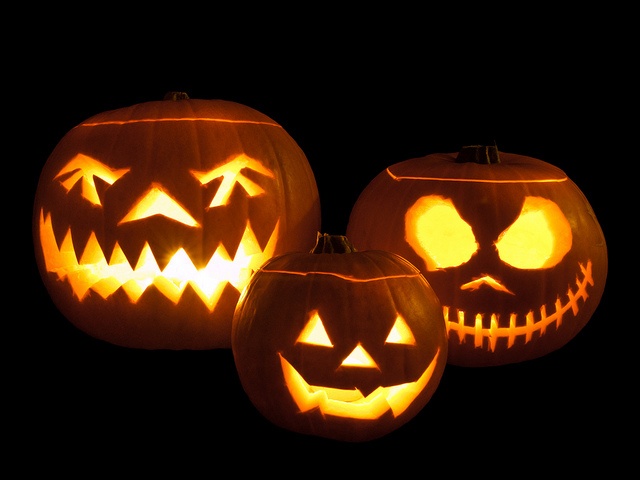 Photo by William Warby / CC-BY

What's Halloween – whether you're trick or treating with the kids or hosting a party – without a spooky playlist to listen to? You're in luck, because we've compiled a list of creepy songs to listen to while you are dressing up and eating candy.
1. Creepiest Halloween Playlist
Thriller – Michael Jackson
This is Halloween – Danny Elfman
Highway to Hell –AC/DC
Don't Fear the Reaper – Blue Oyster Cult
Superstition – Stevie Wonder
Werewolves of London – Warren Zevon
Deal with the Devil – Pop Evil
Psycho Killer – Talking Heads
Pet Sematary – Ramones
Somebody's Watching Me – Rockwell
Season of the Witch – Donovan
Nightmare on my Street – DJ Jazzy Jeff and the Fresh Prince
Firestarter – The Prodigy
On our Own – Bobby Brown
I Put a Spell on You – Screamin' Jay Hawkins
Dracula's Lament – Jason Segel
Addams Groove – MC Hammer
The Purple People Eater – Sheb Wolley
I'm Your Boogie Man – KC & The Sunshine Band
Evil Ways – Santana
The Boogie Monster – Gnarls Barkley
Haunted House of Rock – Whodini
Men in Black – Will Smith
Howlin' For You – The Black Keys
The Widow – The Mars Volta
Walking with A Ghost – Tegan and Sara
Sweet Dreams – Marilyn Manson
Crazy Train – Ozzy Osbourne
Prologue/Little Shop of Horrors – Soundtrack/Cast Album
Every Day Is Halloween – Ministry
Movie/TV Themes:
Scooby Doo Theme
Who Theme
Ghostbusters – Ray Parker Jr.
The Addams Family Theme
The Monster Mash - Bobby "Boris" Pickett & the Crypt-Kickers
Goosebumps Theme – TV Theme Tune Factory
The Twilight Zone (1992 Digital Remaster) – The Ventures
Beetlejuice – Main Titles / End Titles – Danny Elfman
2. Play These Hits Yourself!
Have a little fun with these songs by learning some yourself! You can play them practically anywhere. For example:
On your porch, as you wait for trick-or-treaters.
At a Halloween event or party (such as trunk-or-treat).
Book a show! Take your musical buddies along with you and wow an audience – whether big or small.
What is your favorite spooky Halloween song? Let us know in the comments below!