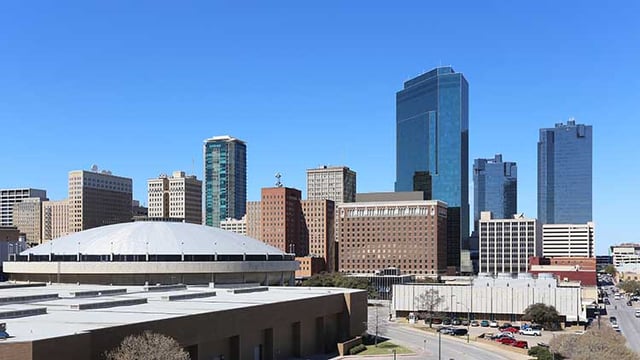 Summer is a great season to explore and try new things. With our schools being in the Dallas/Fort Worth area, we wanted to compile a list of new local attractions. Check out our suggestions below!
As you may have already heard, our third - and newest - Creative Soul location is now officially open for business! The new building is located in Southlake (280 Commerce
Southlake, TX). We're so excited to be expanding our business and be able to meet and instruct more and more aspiring musicians. To contact our Southlake location, just give us a call at (817) 764-1074, or take a look at our website. We're happy to hear from you and answer any questions you may have!
Imagine some of your favorite flavors. Maybe you think of key lime pie - or perhaps the crunch of toffee. Now imagine those flavors incorporated into a donut. Are you drooling yet? FunkyTown Donuts is a shop that just opened on May 28th in Fort Worth. And it's true to it's name - their pastries are as funky as ever!
Next time you're in the mood for an exciting breakfast, swing by their shop to taste them for yourself! Also, give them a like on Facebook to show your support.
Buc-ee's is not your normal gas station. Can you imagine if you had a hard time parking at a regular Shell or QT? While those stores may be the perfect "in-and-out stop" for your road trip needs, Buc-ee's is more of an attraction stop than anything else. With 100 gas pumps, you won't have to wait in line at this Buc-ees. They serve homemade fudge, the world's creamiest root beer, and the legendary road trip snack: Beaver Nuggets. You can also buy little trinkets and mementos of your travels. Even their bathrooms are well known for being large, clean, and available.
Check out this fun article on the best things to eat from the Buc-ee's in Fort Worth.
4. REI Store
If you love the outdoors - in any capacity - you will probably love this store the second you walk in. Weather you're going on a simple road trip or going all-out backpacking, REI probably has all of the equipment, clothing and gear you could need. Check out their Fort Worth store at 5924 Convair Drive Fort Worth, TX 7610. You can also give them a call at (817) 732-9539.
Right on 7th street, smack dab in the middle of Fort Worth, you will find the Cork & Pig Tavern. This new restaurant stays true to the legacy of taverns - it's a great place to relax, and an even better one to have a laugh! They serve all sorts of dishes - from pizzas to sandwiches - and are also known for their beer and wine. If you want a new place to go after a long week, check out their restaurant. You can also follow them on Facebook, here.
This summer, try out some new places in the DFW area! We'd love to see you drop by our school in Southlake.

Do you have a new favorite place to hang out in the DFW area? Tell us about it in the comments!