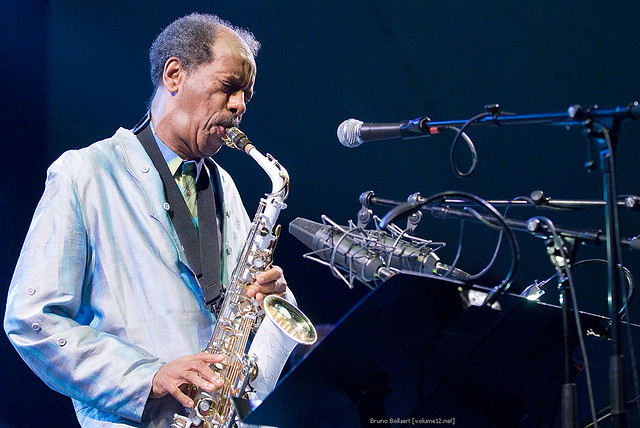 Photo by Bruno Bollaert / CC-BY-NC-ND

It's not uncommon to hear people talk about the history of Fort Worth and music, but what exactly does that look like? We've done some research and found some of the greatest musical artists who began their journey in Fort Worth – perhaps just like you will!
Great Musicians of Fort Worth
Bobby Day (1928-1990)

While he was born in Fort Worth, this young musician made his way to LA, California, as a teen. His musical career is extremely colorful, but Day is remembered the most for his solo recording of "Rockin' Robin" in 1958.
He may as well be called the King of Jazz for his expertise in playing jazz on the saxophone, violin and trumpet (as well as composition). Born and raised in Fort Worth, he went on to become a well-known artist, and his album Sound Grammar received the Pulitzer Prize for music.

Roger Miller (1936-1992)

With such a colorful array of talents, the question of his time was likely, "What ISN'T he good at?" Miller had a great reputation when it came to singing, songwriting and acting. Reaching his peak in the 60s with several hits of his own, he also is remembered for recording "Old Friends" with Willie Nelson, and receiving a Tony for his Broadway musical Big River (which he wrote the music and acted in).

Ray Sharpe (1938)

Sharpe sure had a way with R&B. He was proficient in singing, playing guitar and writing the songs you couldn't help but groove to.

Delbert McClinton (1940)

Known for his style of electric blues, McClinton was a talent on the guitar, harmonica, piano and, of course, the microphone. He was added to the Texas Heritage Songwriters Hall of Fame in 2011, taking his place among other great musicians.
A native to Fort Worth, Van Zandt created the standard for the American singer-songwriter with his best known works, "If I Needed You" and "To Live Is to Fly."

Johnny Dowd (1948)

A different musician, Dowd brought a unique mix of sounds and lyrics to Fort Worth. He is known for his obscure genre.

T-Bone Burnett (1948)

This Oscar-winning songwriter, record producer and all-around talented musician started his musical journey in the great city of Fort Worth.

Jay Boy Adams (1949)

Ever since Adams was born in Fort Worth he was interested in music. With a variety of musical history between touring with different bands, writing songs of his own

and comanaging Pat Green, he's known for many things.

David Mann (1966)

You might call him the Renaissance man of performing arts. Mann is talented in not only singing gospel, but also acting and comedy.

Tamela Mann (1966)

Wife to David Mann, the dynamic duo starred in several of Tyler Perry's plays. She, too, was a renowned gospel singer and talented actress.

Kirk Franklin (1970)

If seven Grammy's don't scream "talented musician" then we don't know what does! Franklin has thrived in the area of gospel music, as well as teaching as a choir director. Not everyone gets to say that their song was recorded by Whitney Houston, but this guy does!
If you haven't heart of Ms. Clarkson, you've been hiding under a rock somewhere. After winning American Idol in 2002, she quickly rose to fame and stayed there, producing hit after hit with her beloved fans supporting her.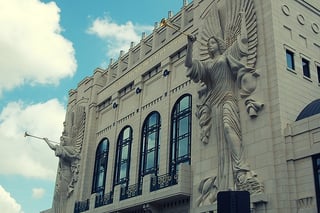 The Genres of Fort Worth
Fort Worth has always had a wide variety of musical talent in many genres. From many early singers' influence in country music, and then gospel music, the two genres have thrived ever since. Mentioned earlier, Ornette Coleman had a significant impact on the production of jazz music – creating it, and helping others do the same. Rock bands such as Toadies and Bloodrock helped begin a craze of rock-loving fans.
Who knew that Fort Worth was the start for so many great musicians? Today, music is still in high demand in the DFW area. Whether you're wanting to learn music, see a performance, or just have a cool experience – the Fort Worth area offers a lot!
Did you learn something new about Fort Worth? Share with us which piece of history you found the most interesting!
Click to edit your new post...