Summer Lil' Soul Rocker Camps for Ages 3-7
With energizing-fun camp themes, these full week camps for children ages 3-7 years are sure to keep your kids attention and give mom some well-needed summer rest!
CALL FOR SPOTS LEFT!!
Camp Goal: Learn the basic elements of music and performance skills! Performance End of Week!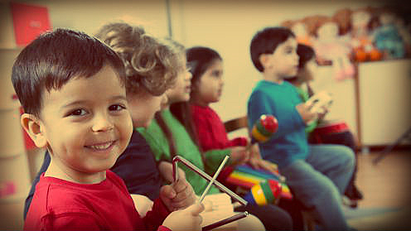 This camp will introduce young students to the world of stage performing while providing solo opportunities in the endless world of all things music. Each class will include basic musical concepts, singing, acting, and movement. Students will perform throughout the term and will have a finale showcase for parents, family and friends!
*NO PRIOR EXPERIENCE OR INSTRUMENT PURCHASE NECESSARY TO ATTEND THE CLASS.
We'll teach the following concepts through fun and engaging activities:
Singing
Instrument Exploration
Fast/Slow and Long/Short
High/Low and Loud/Soft Sounds
Learn about the Stage and Microphones
Notes and Rests
Skits and Monologues
The Musical Staff &

Basic Dance Choreography

Rhythm, Pitch, and Tempo
Kid Crafts
Parachute Activities
Bubbles
and MORE!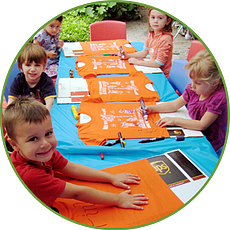 Register now or contact us for more information.
Summer Lil' Soul Rocker Camp 2017

Limited spots!!


Register
Sessions
Ages
Day/Times
Tuition

Enroll Here




Southlake:

June 19th-23rd

& July 17th-21st

& Aug 7th-11th

Keller/Watauga:

June 26th-30th

& July 31st-Aug 4th

S Fort Worth:

June 12th-16th

& July 10th-14th

& July 24th-28th

3-7yrs

Mon-Friday 9-12pm
*snack provided*

Camper Performance at noon 12pm Friday.

$175/week
*Full Tuition required at Registration. 30 Day Installment Option Available. Payments are non-refundable. Camp Session reservations are required, transferable until May 31st, and subject to availability.*
Additional discount opportunities for any of the following:

1. Sibling Discounts -- Enroll one student in a camp, get additional sibling enrollments of $25 OFF Music Adventures Camp
2. Multi-Session Enrollment -- Enroll in one session, get $25 OFF additional Music Adventures Camp Session
3. REFER A FRIEND! -- Refer a friend to our camps and receive additional $25 off Camp of your choice.
Note: Some Early Bird & Additional Discounts cannot be combined.