"The best teachers teach from the heart, not from the book."
- Unknown
Our growing Instructor team here at Creative Soul is doing just that!...We are excited to present to you our Instructor Highlight Series over the next few weeks where we will be highlighting some cool facts about our "new to the team" Creative Soul Instructors and some interesting "Did you know that!?..." about the ones you are already getting to know! We can't wait to introduce these amazing instructors!! First up, Robert Trusko! New to our Keller/Watauga Team this fall, read more about Robert:
New Instructor Highlight: ROBERT TRUSKO
Working on his Master's at the nationally reknown music program @ University of North Texas!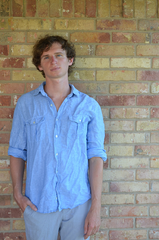 Robert Trusko is a Philadelphia native, and currently residing in Denton, TX pursuing a Master's degree at University of North Texas (Music Composition). Robert's main focus is creating and performing music that is artful and accessible. In addition to studying classical composition, he performs electric bass, ukulele, and double bass in a wide variety of genres including popular music, classical, rap, r&b, gospel, jazz fusion, and South Indian Carnatic.

Through his musicianship, Robert has been able to perform across Northeast America in New York City, Hartford, Boston, Philadelphia, Pittsburgh, Atlantic City, as well as internationally in the Czech Republic. Robert has been privileged to work with Doug Wimbish (Living Colour, Sugar Hill Records, Lauryn Hill) and Elixir Strings, as well as open for Jaguar Wright (Jay-Z, The Roots). In addition to performing, he also has completed successful work as a film composer, songwriter, engineer, arranger, and producer.
Teaching: Bass/Drums/Guitar/Piano/Trumpet Instructor @ Keller/Watauga
Wanna learn more about our full Creative Soul Instructor Team:
Subscribe to our Blog to the right and "like" our Facebook to keep these Instructor highlights coming!...
Sincerely,
Samantha Thomas, Founder
&
The Creative Soul Team