"If you cannot teach me to fly, teach me to sing."
- J.M. Barrie.
Next in our
Instructor Highlight Series
is Nancy! Below we'll share some interesting facts about Nancy, our newest member to the Creative Soul Instructors team, and some fascinating facts about the instructors you are already getting to know! So, without further adieu, meet Nancy Cantrell! On our
South Fort Worth location
staff, she's guiding her students to succeed, teaching Voice Lessons, Piano Lessons, and Musical Theatre lessons. Read more about Nancy:
New Instructor Highlight: NANCY CANTRELL
Singer. Dancer. Choreographer. Worked with several big name artists, including Taylor Swift, Miley Cyrus, Alan Jackson, Brooks & Dunn, & More!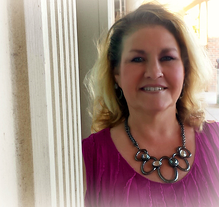 Born and raised in Valley Alabama, she started Voice Lessons, at age 8, along with dancing and acting. She is very passionate about what music can do to impact a person's self esteem and self confidence throughout their life. Growing up she performed in numerous talent contests (including Miss Alabama Preliminaries) & other Solo Artist performances in the South. While earning her Bachelor's Degree in Music Education & an Associates Degree in Music, she took part in the Southern Union Singers & the Hilltop Singers-BSC, & was the Mid South Fair Winner in Memphis Tennessee. She has performed @ numerous venues such as Epcot / Disney World, Carnival Cruise Ship / Radio City Music Hall / Nashville Palace / Opryland Hotel / Solo Artist in Nashville (Nancy Bleu), and was the lead in Musicals and Operas such as Man of La Mancha, Peter Pan, Music Man, Sound of Music, My Fair Lady, Amaul and the Nightime Visitors, Pajama Game, La Boheme and many others.
Her additional strengths in Choreographing, placed her as the Choreographer for numerous churches, schools, theatre, in the Nashville area and all over the South.She has Choreographed for published Christian musicals by Cynthia Clydesdale, Melody Morris, LifeWay, and more.
Her professional repertiore includes working with such big names as Miley Cyrus @ The People's Church in Franklin, Tennessee, Luke Benward @ DC Dance Factory in Brentwood Tennessee (New character on Disney's Good Luck Charlie, Lead Role in How To Eat Fried Worms, and other various Commercials, Ads, T.V. Shows, Videos, Voice Over Work), Gaitlin Green @ The People's Church Kids Praise in Franklin Tennessee, Taylor Swift (in Nike / Voice in Adventures in Odyssey and other Voice Over Work, Videos, Commercials, Online Show), Cooper Green @ The People's Church Kids Praise - Franklin Tennessee... Voice in Adventures in Odyssey and other Voice Over Work, Videos - Brooks and Dunn, Commercials, Ads, the LifeWay singers on various projects in singing and choreography, Brett Warren (singer, song writer, producer for Tim McGraw, The Warren Brothers, Morning Host for Nashville Radio Station-Brett and Brad Warren), and has performed with George Lindsey (The Andy Griffin Show), Richard Kline (Three's Company), Edward Mulhare (Night Rider), Patty Reagan, Cathy Rigsby and many other stars. Has sung @ various occasions with Alan Jackson, George Jones, Tom T. Hall, Wynonna Judd, Patty Loveless, Brett Warren, Michael W. Smith, Matt Redmond and other thriving artist...
Her teaching philosophy to "chase your dreams" highlights her expertise in all genres. She is a Solo Artist in Opera / Jazz, Blues / Christian / Country / Rock-Alternative, and also owned the Teacher Bleu Moon School of the Arts in Brentwood Tennessee (in Nashville) for several years.
Teaching: Voice/Piano/Musical Theatre Instructor @ S Ft Worth
Wanna learn more about our full Creative Soul Instructor Team:
Subscribe to our Blog to the right and "like" our Facebook to keep these Instructor highlights coming!...
Sincerely,
Samantha Thomas, Founder
&
The Creative Soul Team